Page 2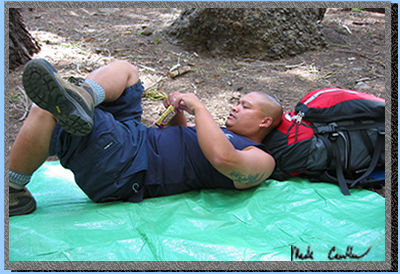 We set up camp and decided to have a little snack. This picture is of Ray taking a little break.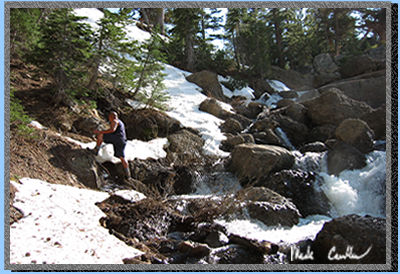 This is the river that was below our campsite. It was flowing pretty good and making a bit of noise as it passes through this steep section. We decided to go down the hill and check it out. We made our way across by boulder hopping.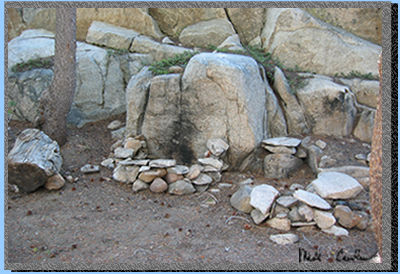 We went ahead and checked out some of the campsites on the other side of the lake outlet. This campsite is by far my favorite since I have stayed at it a number of times. It has some nice views of the lake (especially if you go above this campsite on the granite rocks above). This is the fire pit for the site in the middle. It does scar the rock a bit but you won't burn down the forest. I am turning into one of those backpackers that simply doesn't have campfires anymore (unless someone I am with really wants one). After hiking about some I decided to jump in the lake (briefly). I have to say that of all the lakes I have jumped in this one was by far the coldest. It was very refreshing once I was able to breath again.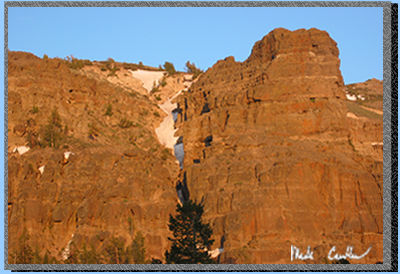 Ray and I headed back to camp over the top of the dam. Ray was able to keep his boots on and hop over on logs. I already had mine off and was wet from my swim so I simply walked right over the top of the dam. This picture is of the cliff above the East side of the lake. It was almost sunset in this picture (that is why the red in the rock comes out so much).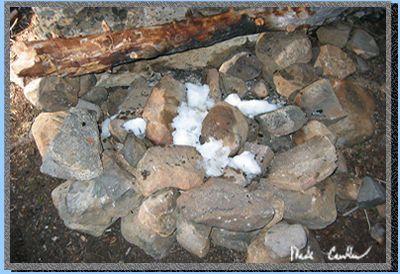 After a nice meal and fire we hit the sack. It was a cool but not cold evening. We had a thunderstorm nearby that afternoon which made us put the rainfly on the tent, but as it turned out we didn't really need it. I would say the temperature didn't get much below 40 that night. In the morning we made sure that our fire had no hidden hot spots by using some snow that was nearby.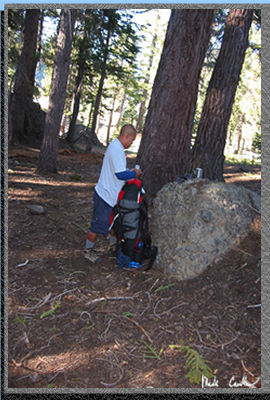 So we packed up and headed out. I will end by saying this was a great trip. It is a great trip for beginners or for someone who wants a nice quick trip with a beautiful lake. If the weather is clear enough you can even make out Lake Tahoe in the distance. Scroll down for some shots taken on the way out of camp and along the trail on the way back to the trailhead.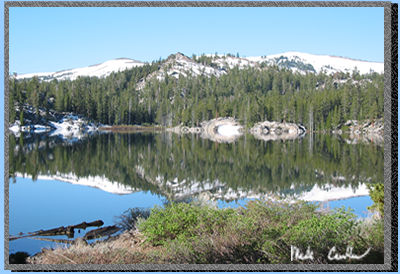 Round lake the morning we left.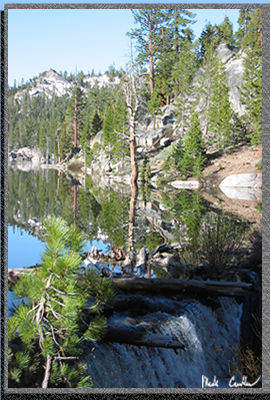 The lake outlet the morning we left.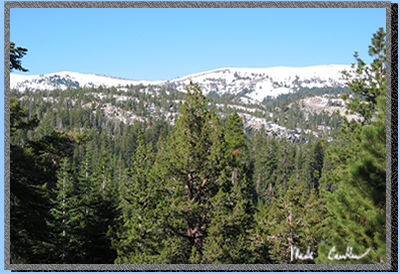 The steep section after junction with trail to Dardanelle's Lake on the way back.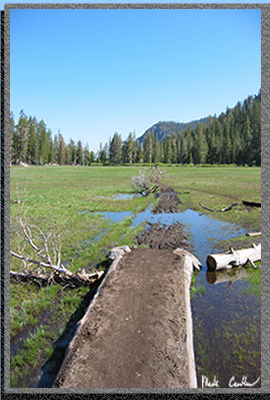 The Meadow on the way back.