Permit - A permit is required for all overnight stays (and day hikes) in Desolation Wilderness. Permits can be obtained online and also in person at either the Pacific Ranger District in Pollock Pines off Highway 50, or the Lake Tahoe Basin Mgmt Unit in South Lake Tahoe. Permits are on the quota system based on your first nights stay (You have to camp in the zone your permit says the first night, then you are free to roam). Cost is $5 per adult per night (well they actually only charge a max of $10 per person per trip, so stay some extra nights). There is also a $6 reservation fee online.
Mileage/Terrain - Day 1 Maude Lake is approximately 4.7 miles via the Rockbound Trailhead. There is an elevation gain of approximately 700'. Terrain varies from nice tree cover to exposed granite sections. The trail has some step sections and is rough in places. Day 2 was a 5.75 mile day hike to Lake Doris and Lake Lois over Rockbound Pass, very steep in sections. See map/profiles below.
Camps/Water - There is a bathroom and trash cans at Rockbound Trailhead, no water. There are lakes and Jones Fork of Silver Creek that you could filter/treat water from (always check with ranger ahead of time for current water/trail conditions).
Hazards - Black Bears, creek crossing, granite slab trail sections (opportunity to get lost), mice/squirrels, and mosquitoes. Nearest Ranger # 530-647-5407.
Day 1 Rockbound Trailhead to Maude Lake (or Maud Lake, depending who you talk to)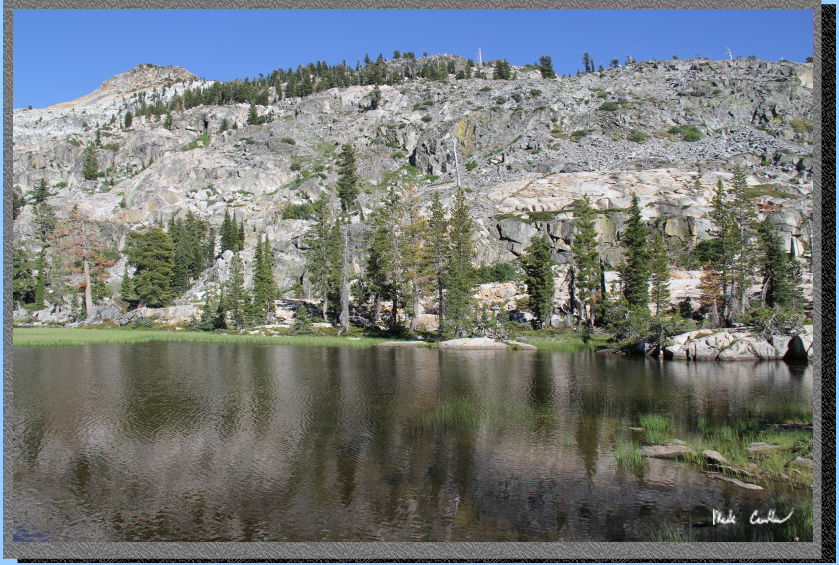 To get to the Rockbound Trailhead from Sacramento take Highway 50 east, you will pass through Pollock Pines, then Kyburz then watch for sign for Wrights Road. Make a left onto Wrights Lake Road. The road is steep and somewhat narrow. You will want to take your time on this road and yield to uphill traffic. There are a few other trailheads and campgrounds off of this roadway, so you are very likely to encounter other vehicles on the roughly 8 miles to Rockbound Trailhead. Keep following the signs to Wrights Lake. Continue past the Wrights Lake Campground and Rockbound Trailhead parking lot will be on the left. The lot is one way and a good size. The trail is on the other side of the road that you came in on, just past the bathrooms. The image is of Maude Lake
Here is the road you drove in on with the trailhead on the opposite side of the road from the parking lot. You can fill out a day use permit at the trailhead, but you will need to stop at the ranger station (or go online) to get your overnight permit. The weather was a little warm, but there was a nice breeze.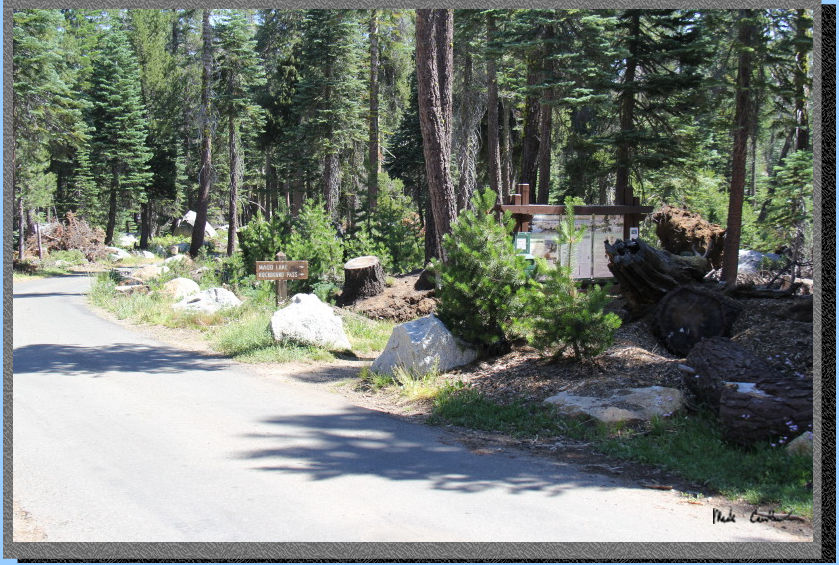 Route finding on this trip is mostly easy. All junctions are well marked with typical wooden trail posts. Here is a shot early on of the trail conditions. There were still flowers present but some of the trees definitely were affected by the recent years of drought.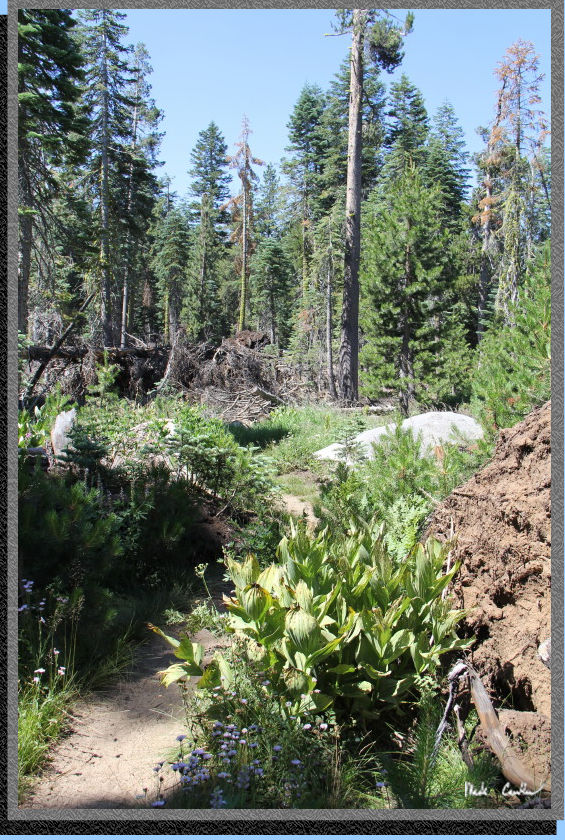 The first section of Rockbound Trail has some nice views to the east. Make sure to catch views of the peaks above Lake Aloha (Mt Price, MT Agassix and Pyramid Peak).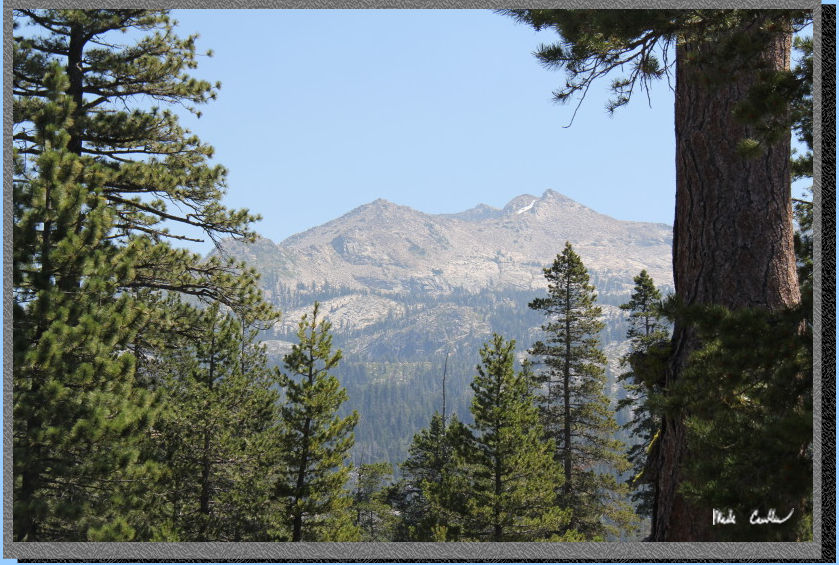 Before you know it you will be at Beauty Lake (well there is a little uphill to get there). There are signs that say no camping is allowed near the lake. It looks like a good place to be eaten my mosquitoes at dusk, so probably not a bad thing that you can't camp here. Stay left at junction with Beauty Trail here (see image below). Beauty Lake was nice, but not as beautiful as the name makes it sound.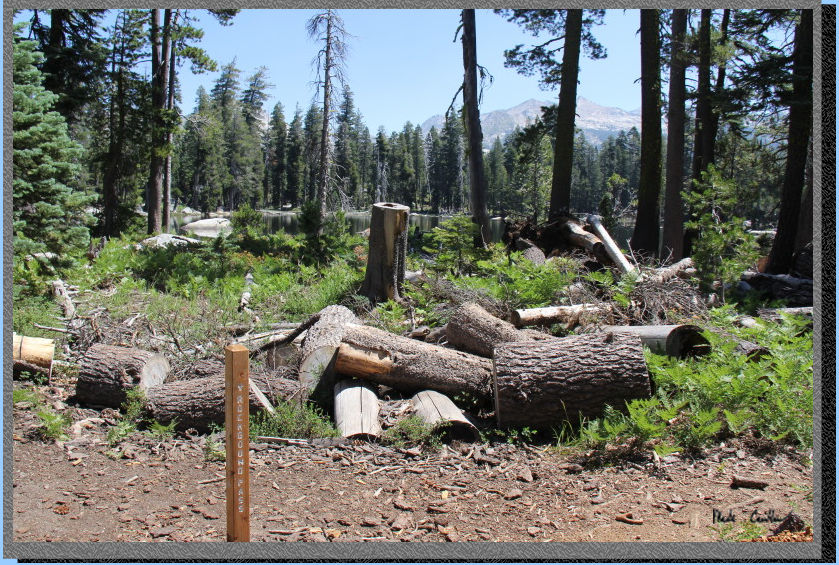 Beauty Lake.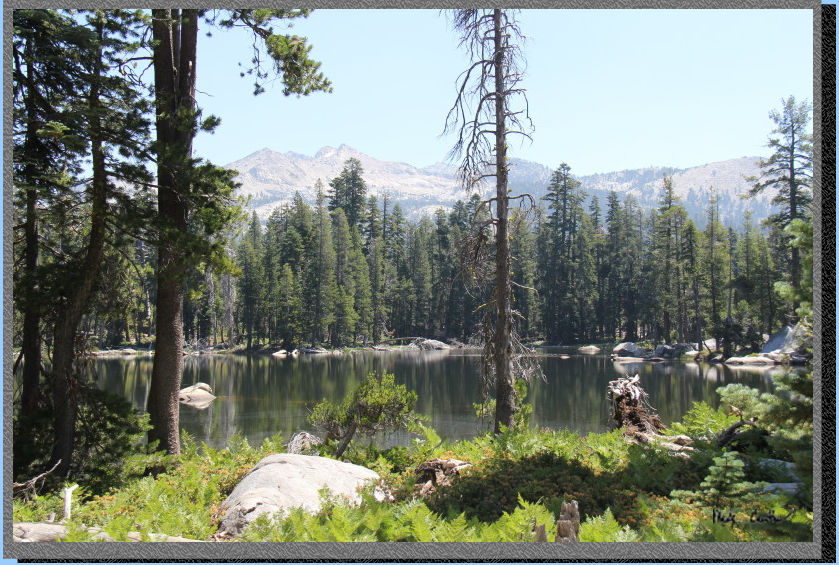 Stay right at the junction with the Jeep Trail here.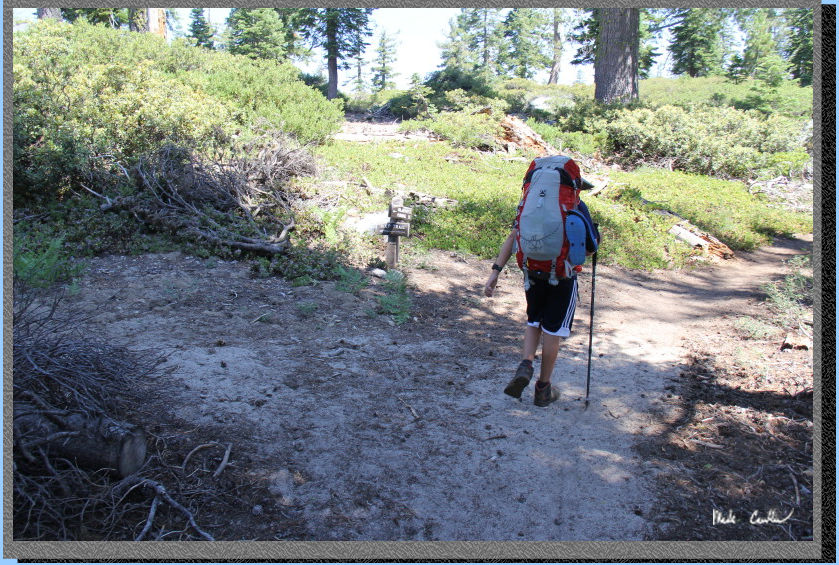 Make a left at the junction with the "Twin Lakes Tie". If you look at your map you could get over to Twin Lakes or Island Lake by using this tie-in trail. Both are nice lakes to visit (at least the last time I was there, more than a decade ago). Today we would be continuing on the Rockbound Trail though. Follow the signs to Rockbound Pass.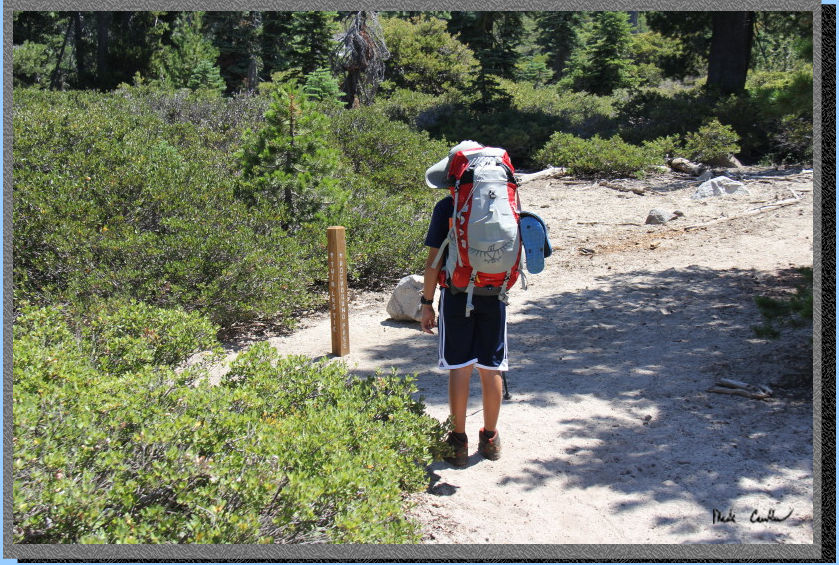 The trail conditions vary greatly on this trip, which is really awesome. Here we are going through a nice fern section with sandy soil.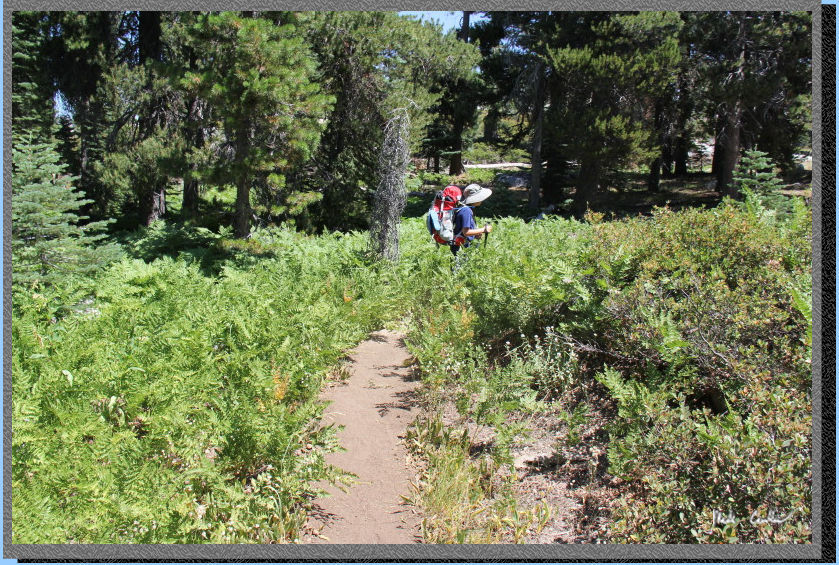 I have been told that I take too many pictures of dead trees. These dead trees were holding each other up, over the trail. I had to take a couple shots.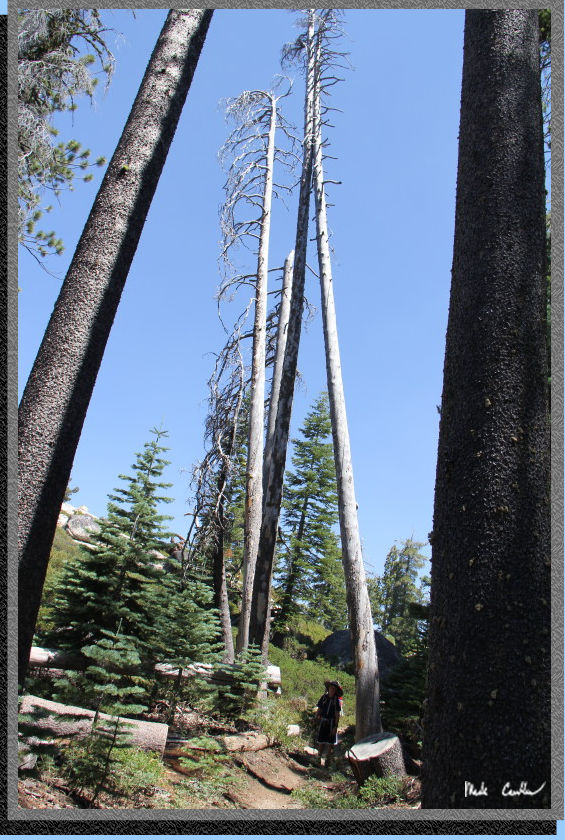 The trail really starts to open up now, so take a moment to look around and back at where you started. There is some haze because of the fire in Monterey, but the view was still great of the Crystal Range.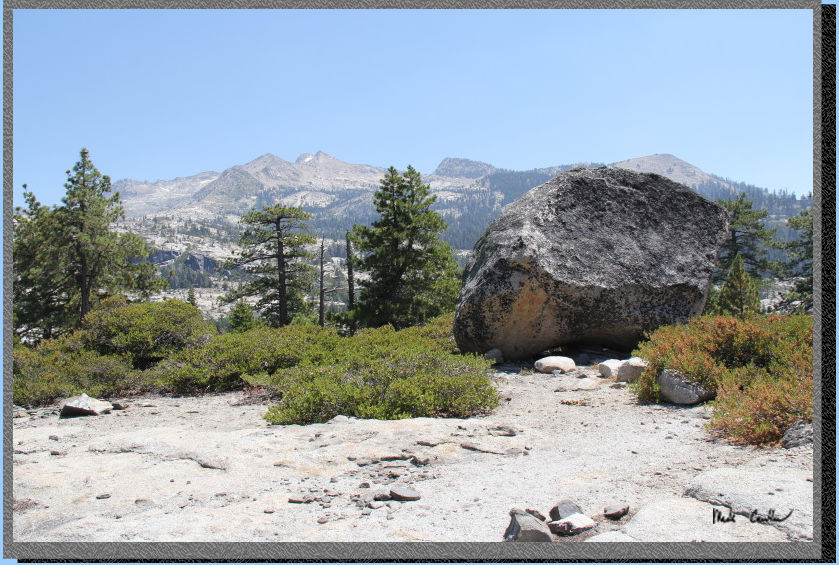 So it is possible to get off the trail. Can you spot the trail in this picture? As long as your group is paying attention and looking both ahead and behind you should find your way fine.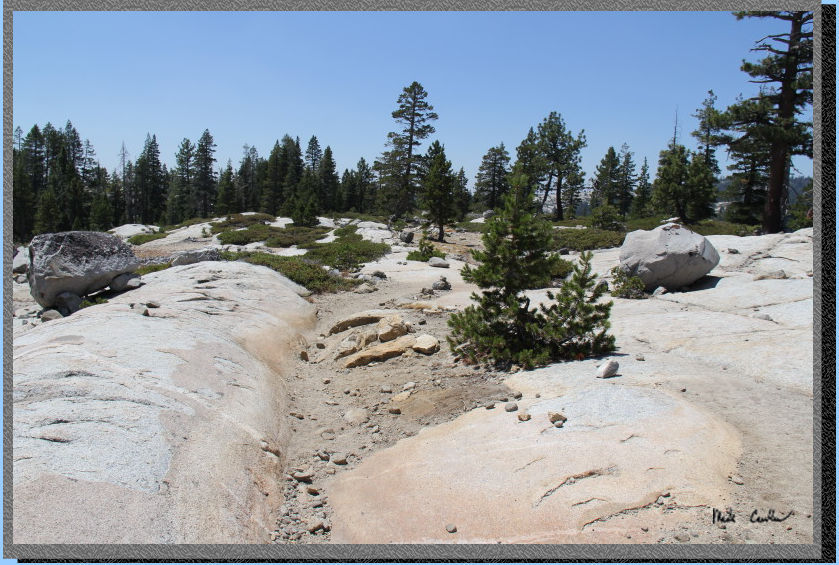 There is some uphill. Here is a shot of Tyler ahead of me. He did a great job of staying on the trail and keeping a good pace.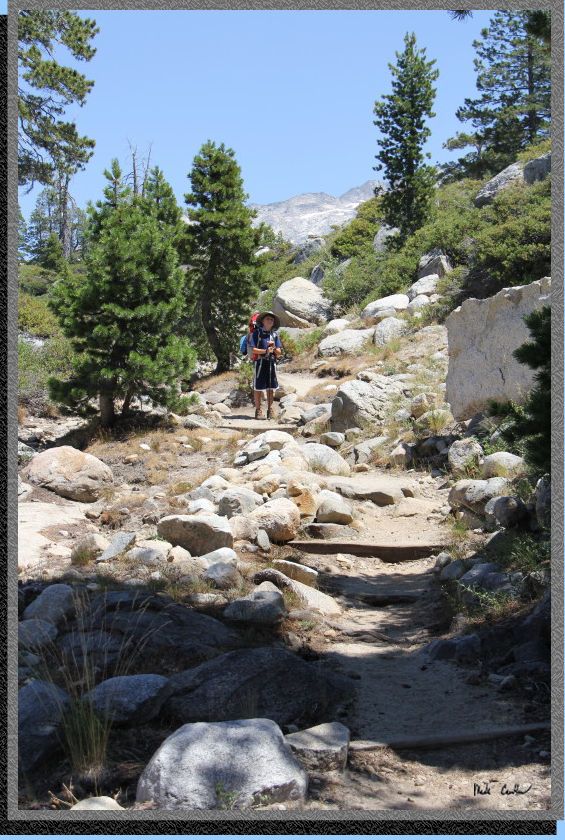 Here is the junction with Tyler Trail. Tyler was very excited to here there is a Tyler trail and a Tyler Lake. We will have to make another trek out here to check out this trail. You travel down to this junction and then make a left.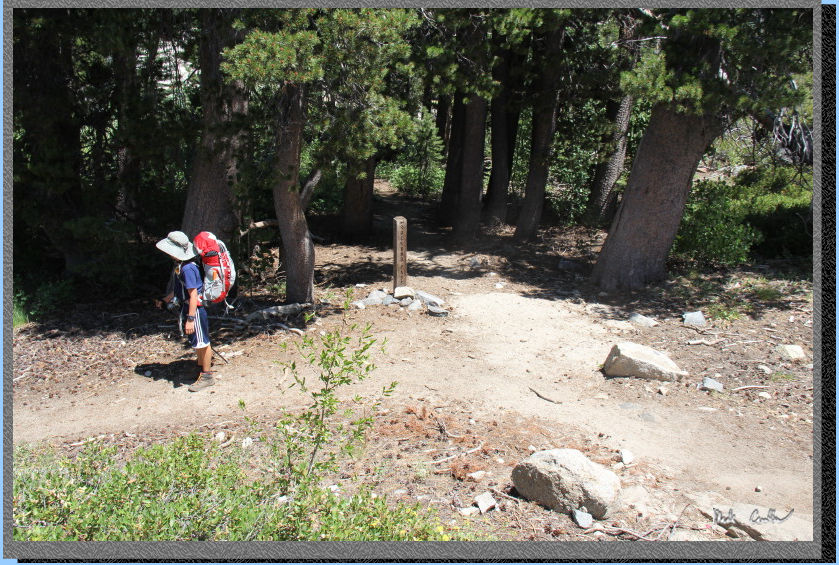 Here is the official wilderness boundary. Now you better have your permit. I have seen rangers in Desolation Wilderness checking permits (and making sure that you are following the rules on site selection). .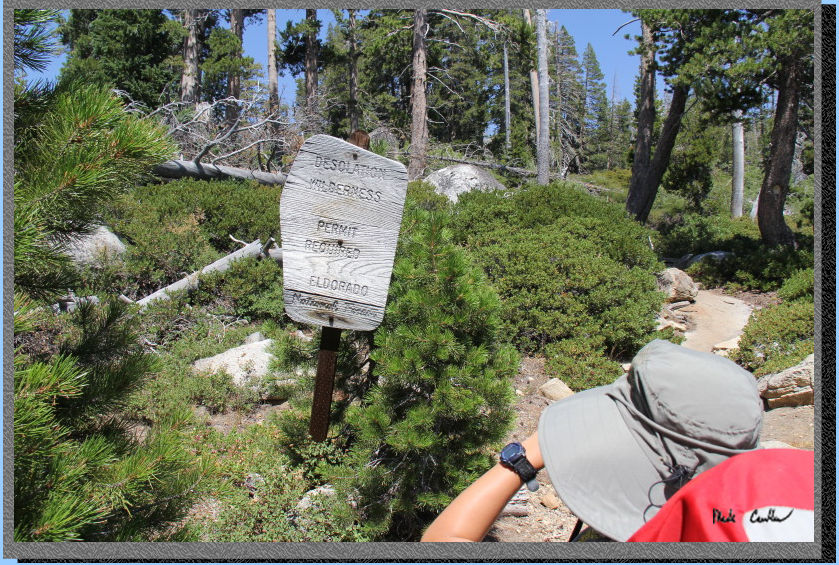 On a clear day it would be hard to lose your way through here. Rockbound pass is at the saddle just past the tree on the right. As long as you head that way you would find yourself at Maude Lake.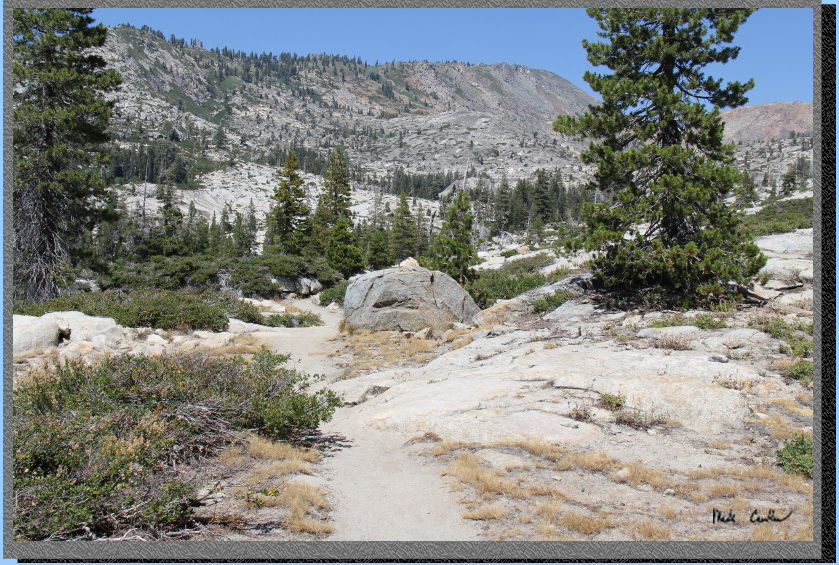 The trail crosses the Jones Fork of Silver Creek. The water was flowing, but not much. I imagine that spring would be a different story.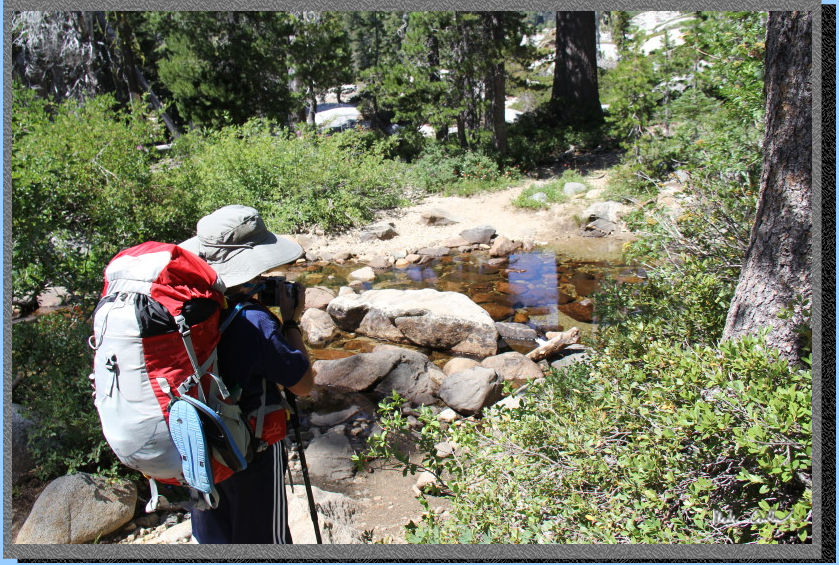 The trails general direction is up and northeast now. There are a couple section of exposed granite like this image shows. There are usually enough clues to make route finding easy.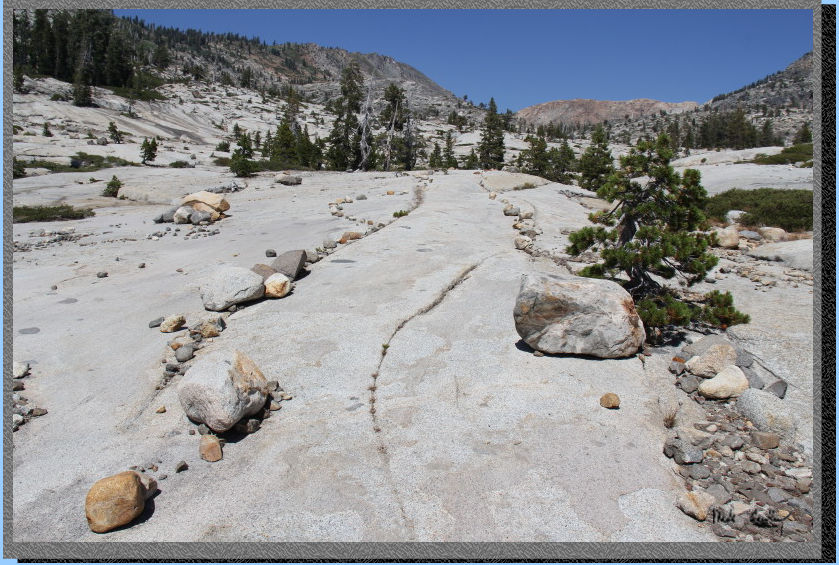 I took a few shots of wildflowers on the way in. I will just post one for now.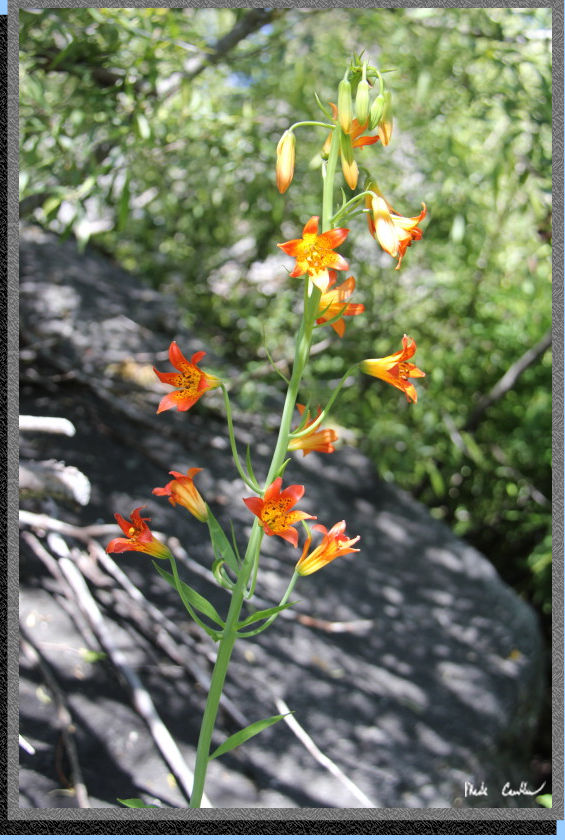 Did I mention there is granite out here. You could make a lot of kitchen countertops :-).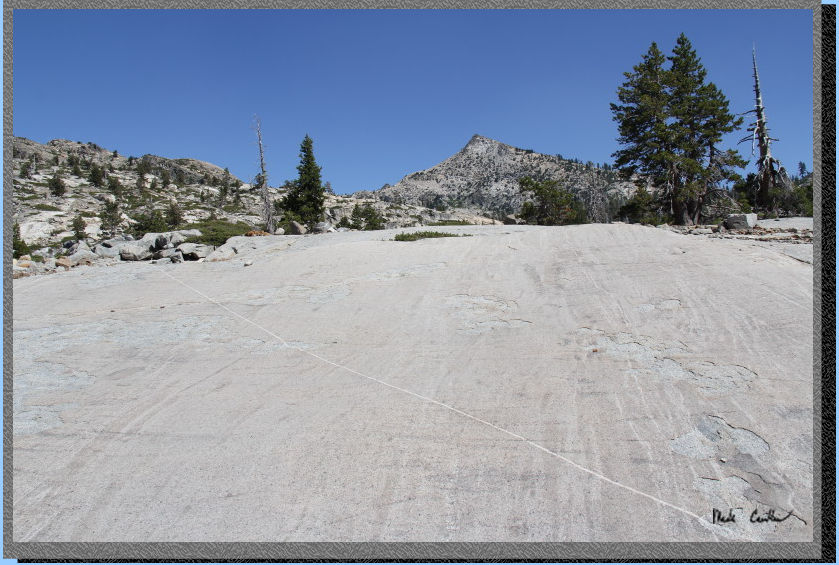 Here is the last of the climb up to Maude Lake. Well I think it is near the last of the climb, probably "100 yards" or so left....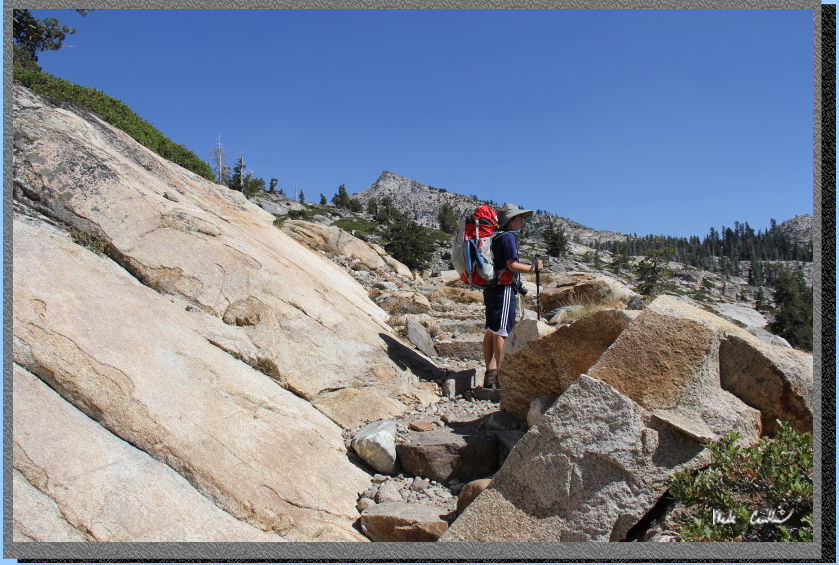 Here is Maude Lake. It had a little grass growing in it and some families of ducks on the far shore. There was another family on the northeast side of the lake. We camped on the west side of the lake, slightly above it. There was a nice site with a couple soft spots for tents and a good setup for the stove. Here is Tyler testing out the water, after we filtered some to drink.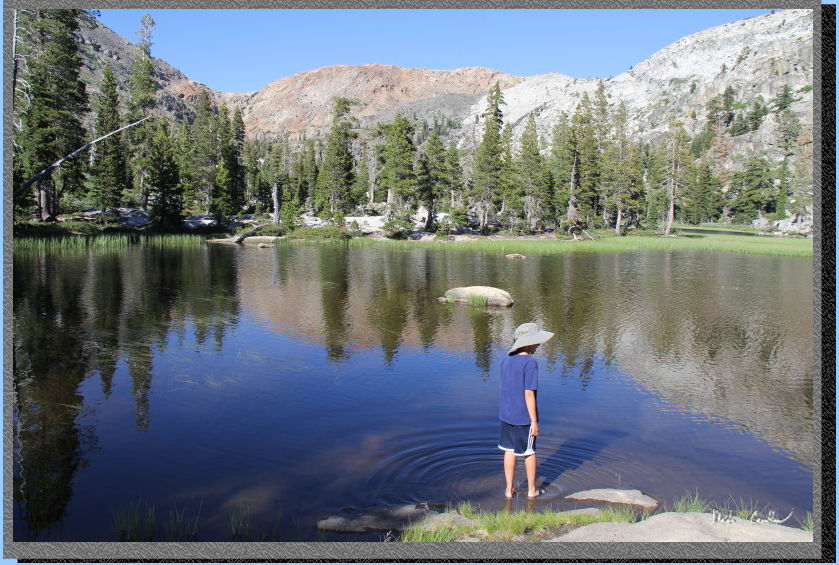 Here is my Scout UL2. This tent is still my go-to for fair weather trips. With no vestibule it would not be the best on a really rainy trip.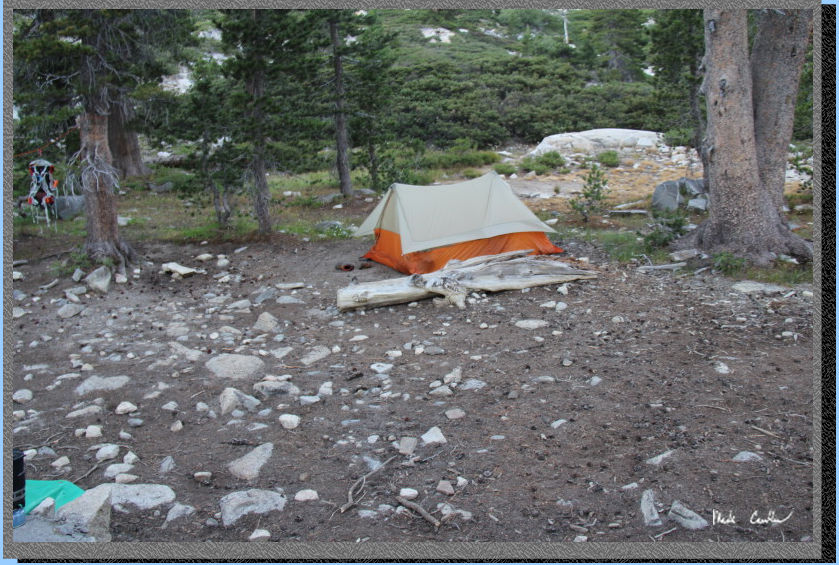 Here is the rest of camp. We decided to hang our packs to keep the pesky rodents away. There was a very brave mouse after dinner and of course the ever present Golden Mantled Ground Squirrel.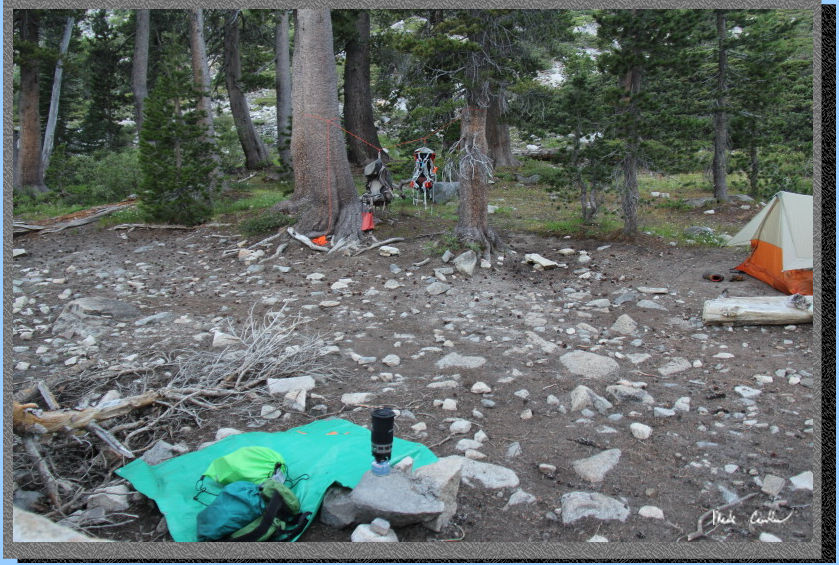 The sky wasn't perfectly clear (because of the fire to our south) but the night sky was still amazing. I was able to capture this view to our south.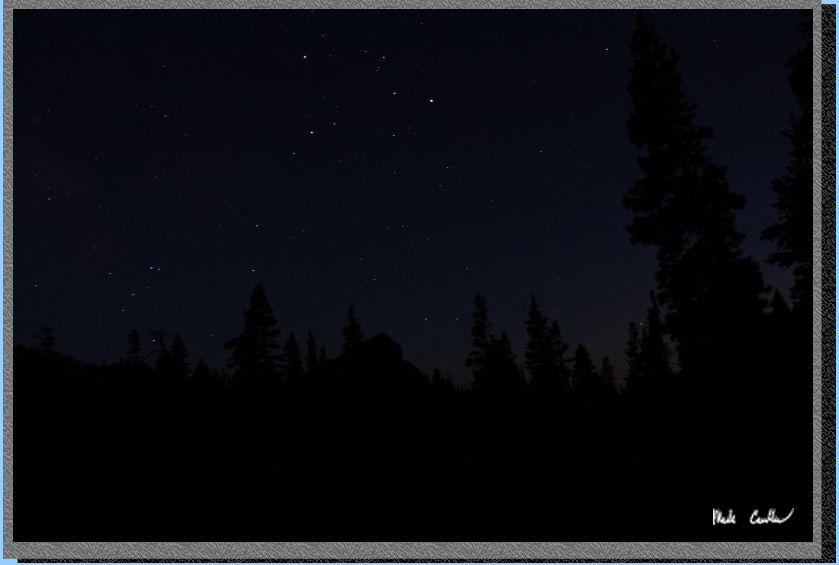 And this one as well. It was fun to play with the exposure, and show Tyler how I can write my initials backwards in the dark. We had a nice night of stargazing, but didn't stay up too late as we planned on day hike the next day to Lake Doris and Lake Lois.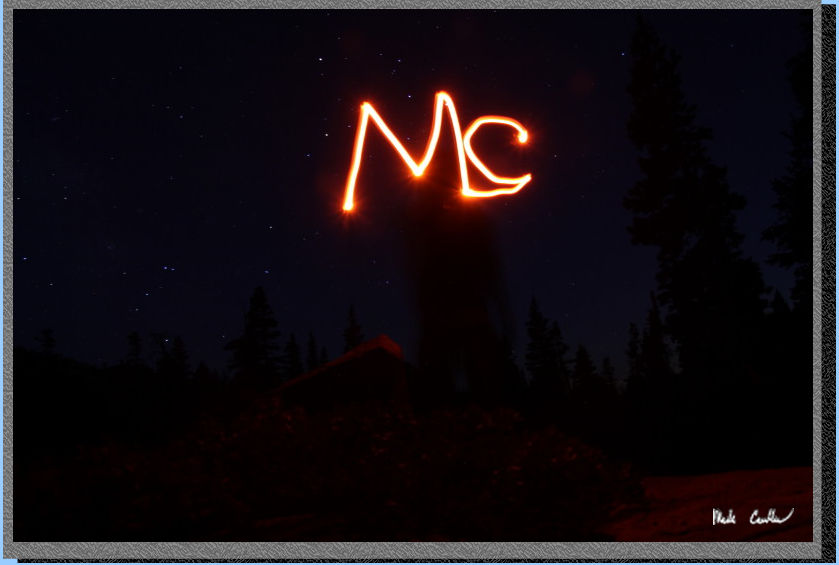 DAY 2 Maude Lake to Lake Doris and Lake Lois (5.75 mile round-trip)
map and profile at bottom of page
Here we are with day packs now and headed up to Rockbound Pass. We had a group pass us on the way in the day before that was headed up to Lake Schmidell (past Lake Lois). Today I was glad that I only had a day pack..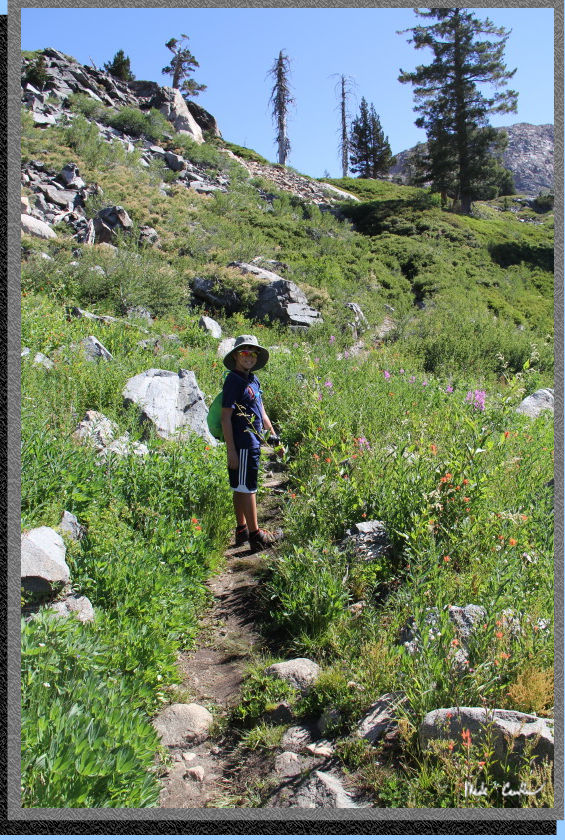 We saw a few of these beauties. Marmots are just cool!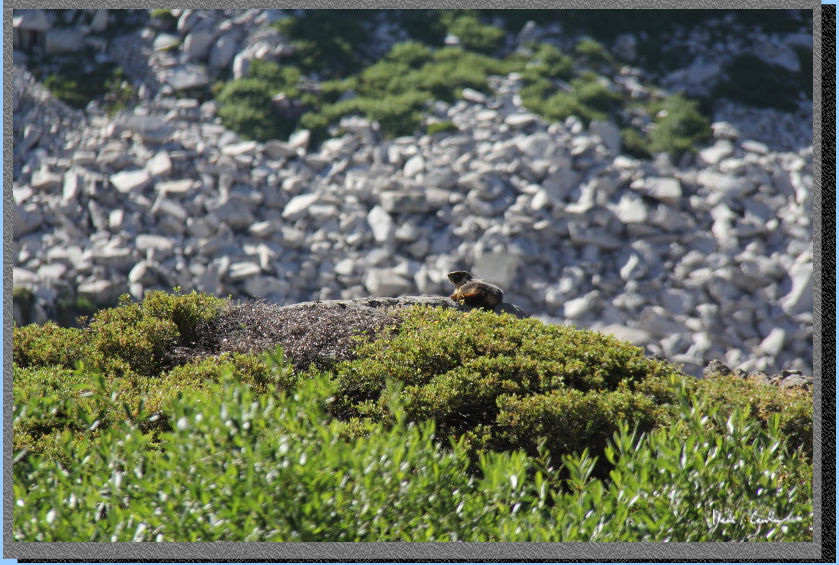 After we climbed a bit I grabbed this shot looking down on Maude Lake and out into the haze in the distance..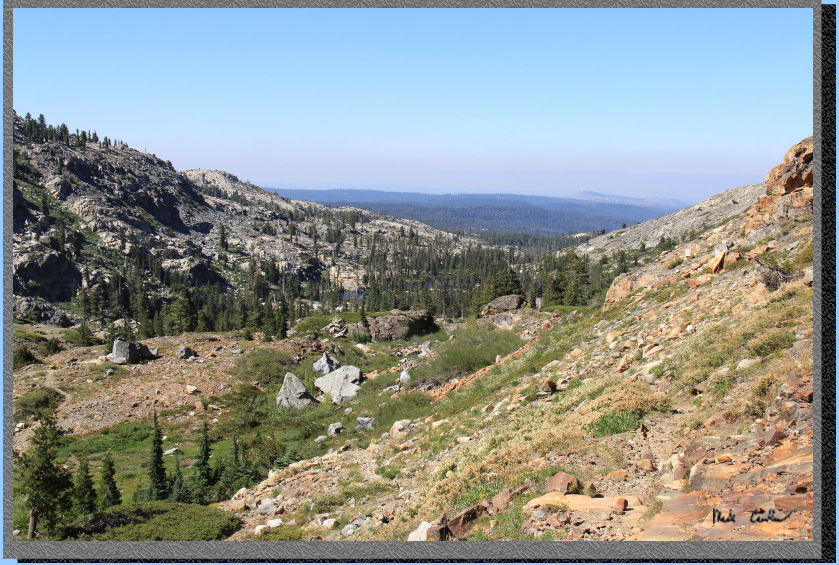 Wildflowers are amazing. This one was flourishing on the edge of this rocky trail.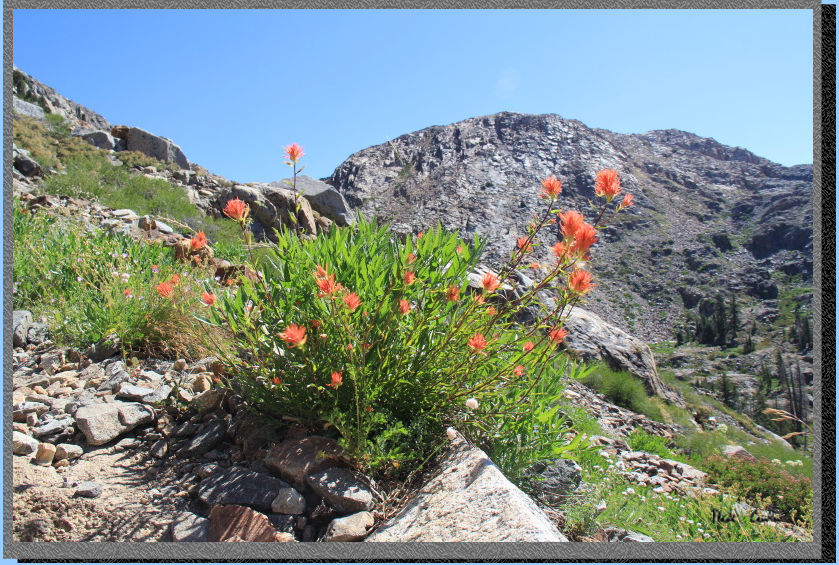 The insects were also happy the wildflowers were still blooming.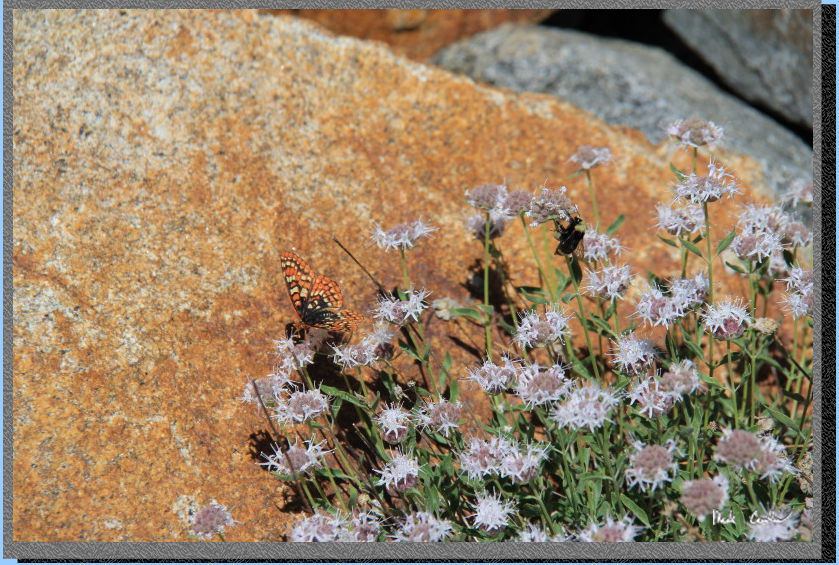 Getting very close to Rockbound Pass now. It was windy enough that we had to strap down the hats.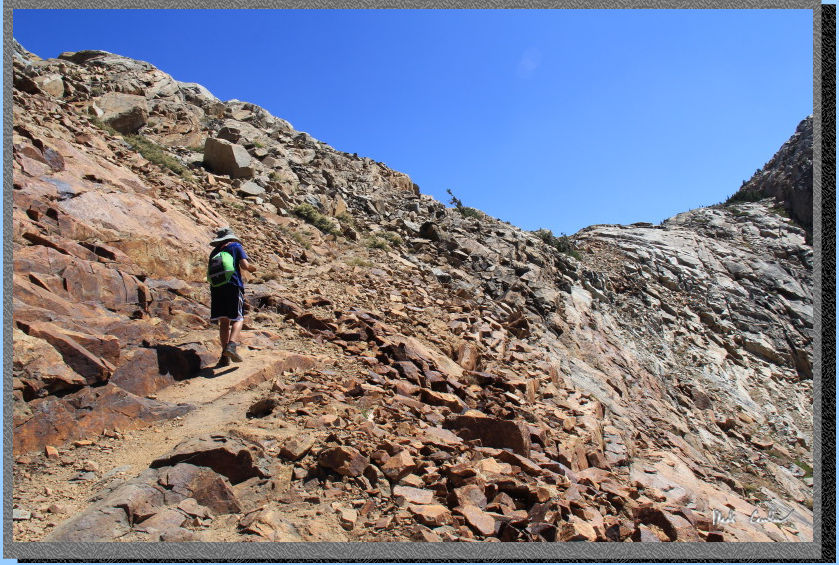 We got up and over the pass (Rockbound pass is 8650', per sign at pass) and now looked down onto Lake Doris. We headed off trail onto the snow above the lake. To the left of this shot. The snow was pretty slushy but slippery. We stayed off the steep sections and instead stayed on the rocks down to the upper part of Lake Doris.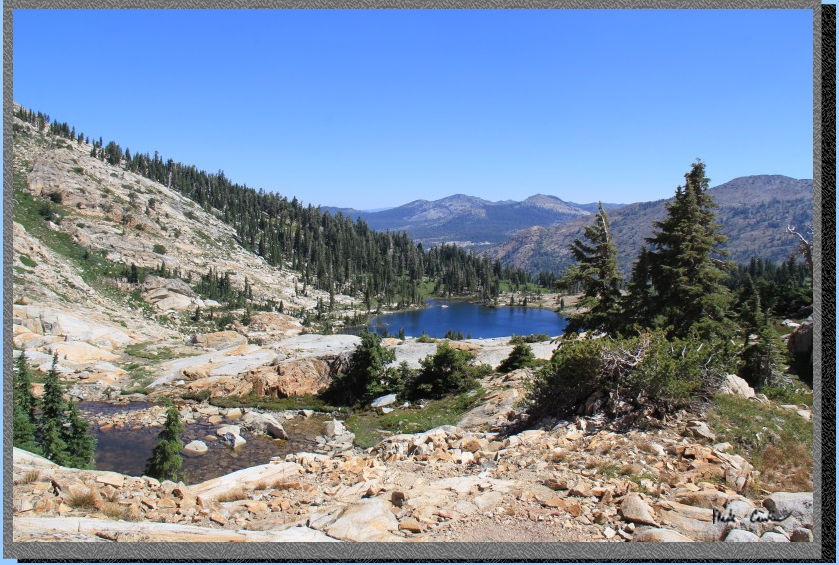 Snow in August was a big surprise for Tyler. It was pretty thick in the sections we walked on.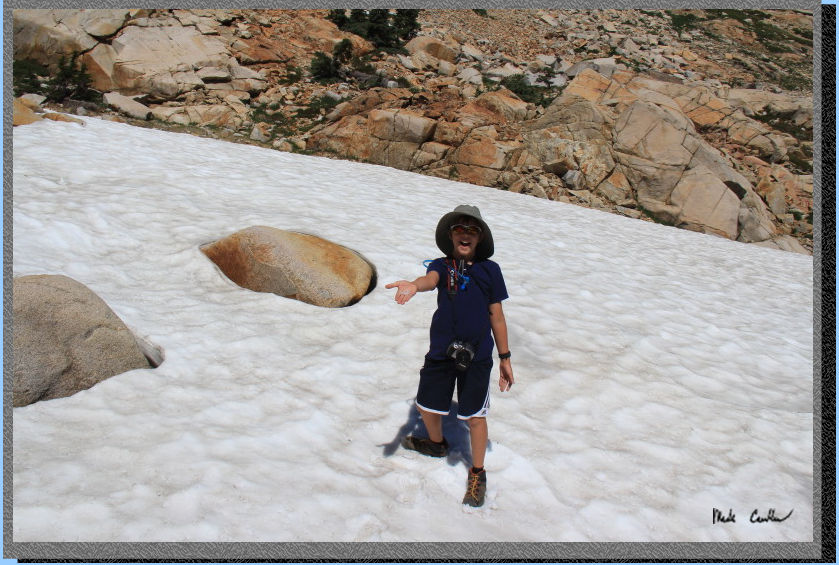 The water was crystal clear and we were hot from hiking over the pass, so we decided this was the lake to swim in. The white stuff above the lake is snow, and yes it was melting some and flowing into this lake. I went in first and made sure to tell Tyler is was a little cold (it was damn cold). We didn't stay submerged for long, but it was nice to take quick dip and soak our feet until they were not feeling any pain. We also decided to eat out lunch here.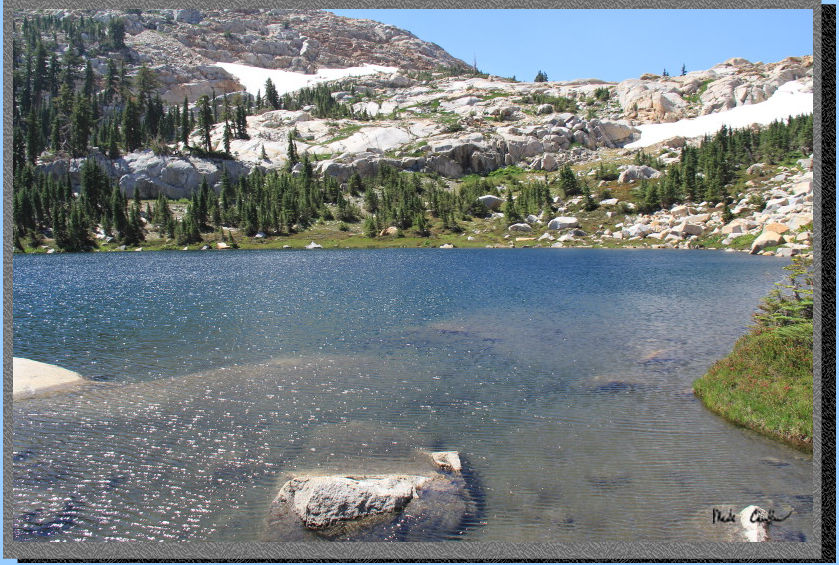 We reluctantly left Lake Doris to see what Lake Lois might have to offer us. The trail takes a much gentler track now through wildflowers. .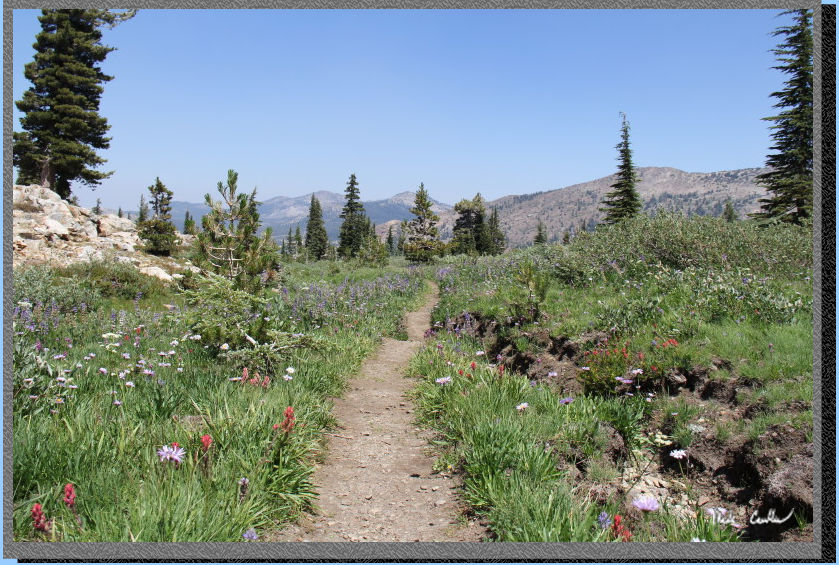 The only junction on our day hike was next. This is the junction with the trail to China Flat. Take a left here.

The trail is easy to Lake Lois. You will pass by a few unnamed lakes on the way in. This shot is looking backwards at one of those..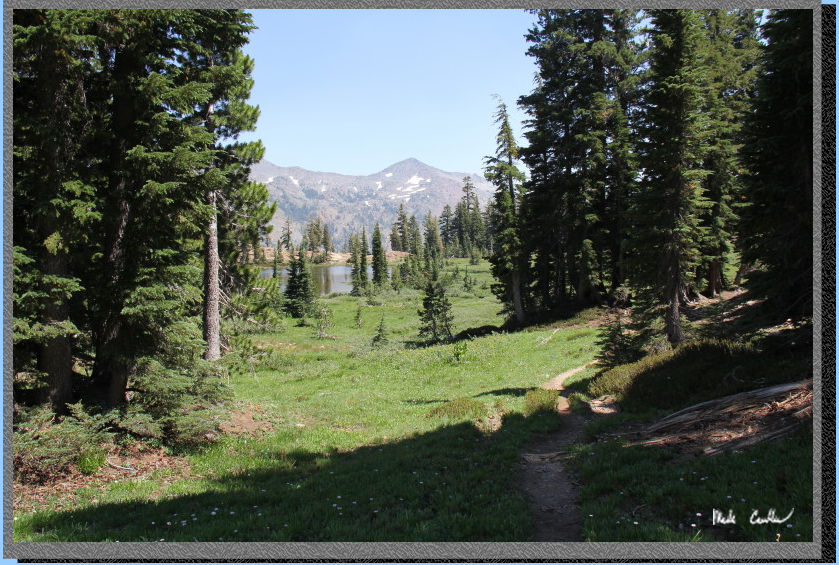 We made it to Lake Lois and saw that this is a big lake. There was a family camping on the far shore of this lake near the inlet (waterfalls). I imagine that was a neat campsite and easy to fall asleep at night. In the foreground of the picture you can see the good size island that is in the middle of the lake. I did not put a finger in the water to test its temperature, I am sure it was spa like ;-)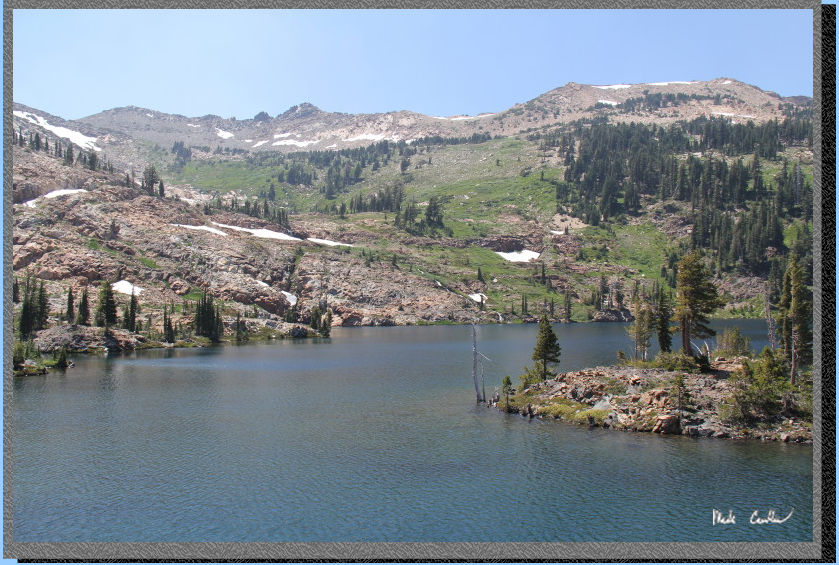 We headed back and had a great dinner/dessert. We were headed back out the next day. We didn't see anyone on the trail during our day hike and only saw a couple people on the way back to the car the next day. I will leave you with a couple shots that didn't fit in the description. Here is an energetic Golden Mantled Ground Squirrel.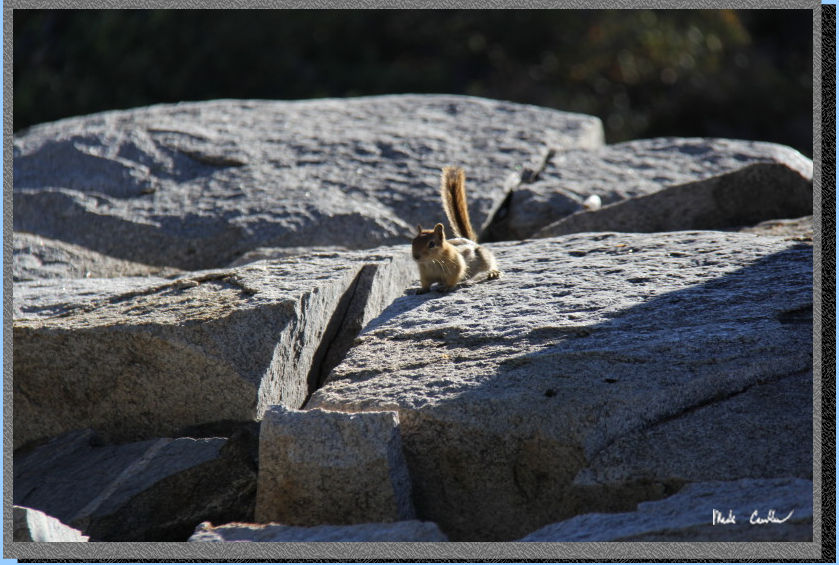 He seemed happy to show off his speed for the camera.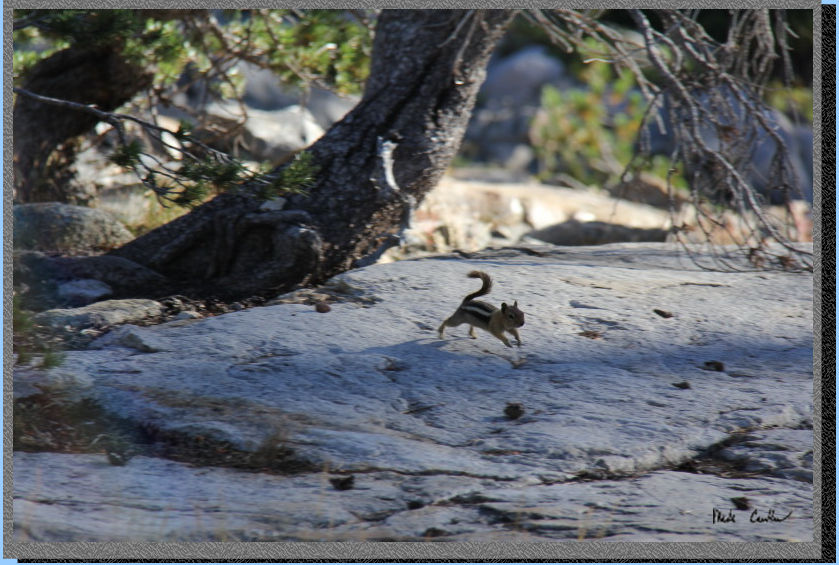 Headed UP to Rockbound Pass.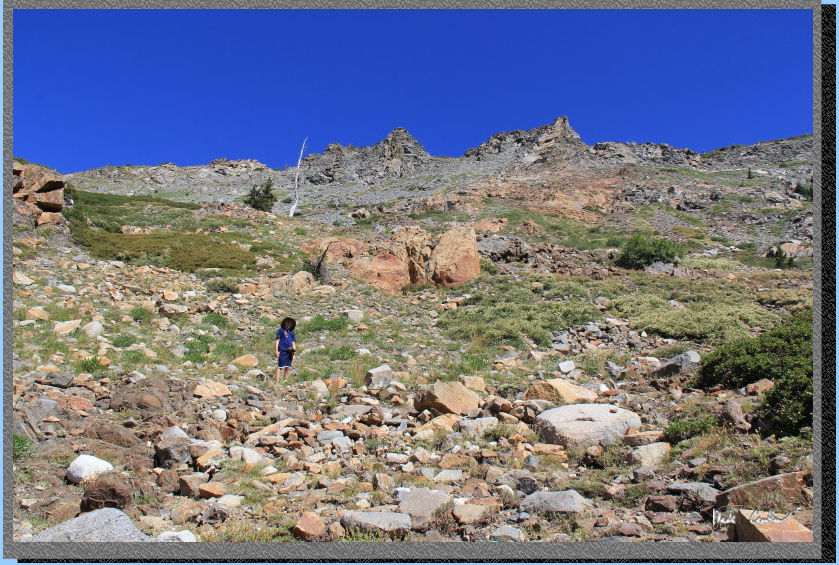 MAPS/PROFILES
Red line shows the path we took from the Rockbound Trailhead to Maude Lake (day 1), purple line shows the day hike we did on day 2 to Lake Doris and Lake Lois over Rockbound Pass. Click either for a larger version.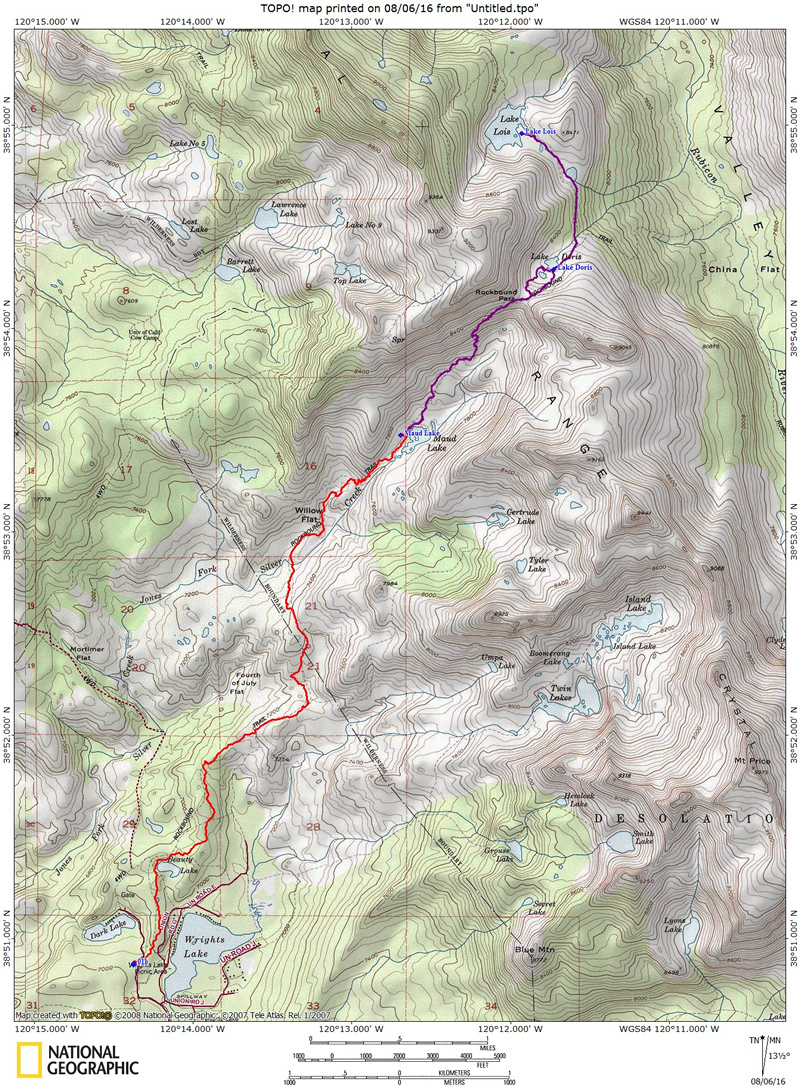 (back to top)
Profile on Day 2 (day hike from Maude Lake over Rockbound Pass to Lake Doris and Lake Lois and then back to Maude Lake):

Profile on the way out (from Maude Lake to Rockbound Trailhead):