Permit - Permits can be obtained through www.reserveamerica.com. Permits must be picked up from the Bear Valley Visitor Center (located at 1 Bear Valley Road Point Reyes Station, CA 94956, 415-464-5100). If you are arriving outside of the visitor center's hours they will post permit outside for you. Sites run $20 per site per night (up to 6 per site). There are also a few group sites with prices starting at $40 per night.
Mileage - Wildcat Camp is approximately 5.8 miles each way from the Palomarin Trailhead (see map and profile of way in below). Alamere Falls is another mile from camp each way, you must know when high tide is before setting off on this hike or you could get trapped against cliffs by waves (not good)
Camps/Water - Wildcat Camp has 7 sites (three of them are group sites). Sites 6 & 7 are closest to ocean. Nice pit toilets are near site 2. Each site has a metal locker, picnic bench and barbeque (group sites have 2 of each). A potable water faucet is provided near site 2. You used to have to filter out of the creek.
Hazards - Poison Oak, and ravenous raccoons (use the locker). The raccoons didn't bother me on this trip, I actually saw more deer around camp.
So, our normal backpacking crew signed up to go on this trip to Wildcat Camp, with a day hike to Alamere Falls (pictured below). As it turns out, only I was able to make the trip. I had been out here once before,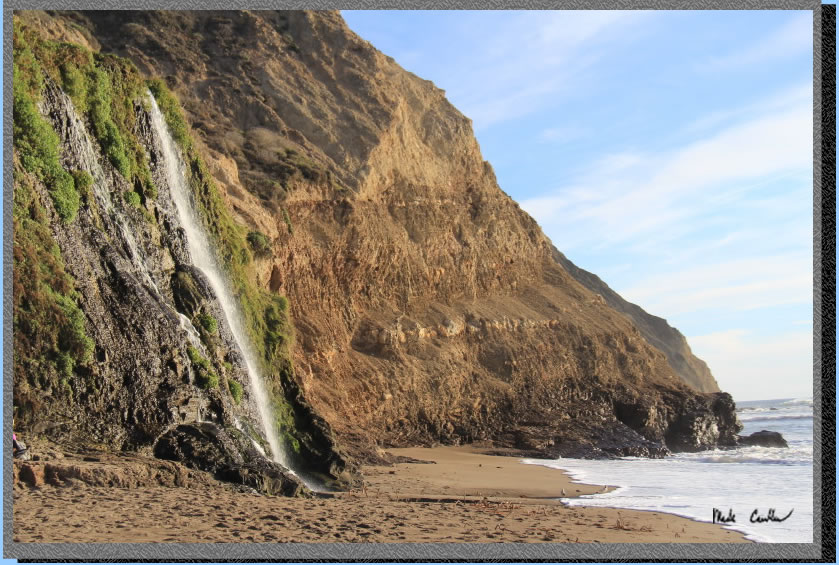 12 years ago. You can see the old trip description here. The trailhead is a little bit of a drive from the visitor center, and you have to pickup your permit from the Bear Valley Visitor Center prior to hitting the trail. After picking up the permit and filling up any water you need (no water at the Palomarin Trailhead), you will head back out to Highway 1. Travel south on Highway 1 for about 25 minutes, look for a wooden sign that says "Dog Town" in a Eucalyptus grove and then make your next right at HorseShoe Hill Road (it sneaks up on you, so if you miss it just take your next right onto Olema-Bolinas Road, it will get you there too, and then make a left onto Horseshoe Hill Rd when you dead end into it). You will make another right from Horseshoe Hill Road onto Mesa Road at a three-way stop (up the hill in another Eucalyptus grove). Stay on Mesa Road now past the fire station, and then past the Coast Guard communications station. The road is gravel for the last 1.2 miles to the Palomarin Trailhead. It is not rough but not very wide.
The beauty of this camp is you are right on the water (well a really short hike down to it) and you can day hike to Alamere Falls once you setup camp. You must know when high tide is before setting out on the day hike. The falls are about 1 mile south of Wildcat Camp, and if you are out there when the tide comes in you can get trapped against the cliffs by crashing waves. Don't get yourself in that situation, ask the ranger for the tide table when you pick up your permit (or look it up online ahead of time). Sites are pretty exposed as you can imagine being this close to the beach. There are some tall shrubs that provide some privacy between sites (and great places for the raccoons to hide). I don't think you can see the ocean from any of the sites, but you can hear it. Things to note are poison oak is plentiful if you head off trail and the raccoons here are no joke. Lock up anything that smells or looks like food. Sites do book up, so reserve your site early. I went on a Sunday and all sites were reserved (not all sites were occupied that night though).
Here is the Palomarin Trailhead. There are two pit toilets and both trash and recycle receptacles. There is no water here. The trail starts up the stairs left of bathrooms in this shot. There was a nice ranger here when i was getting ready to hit the trail. He was very informative and told me to enjoy the view of the Farallon Islands as it was not normally this clear. He also said that this parking lot can fill up on the weekends. You can see the Farallon Islands on the road on the way in if the weather cooperates.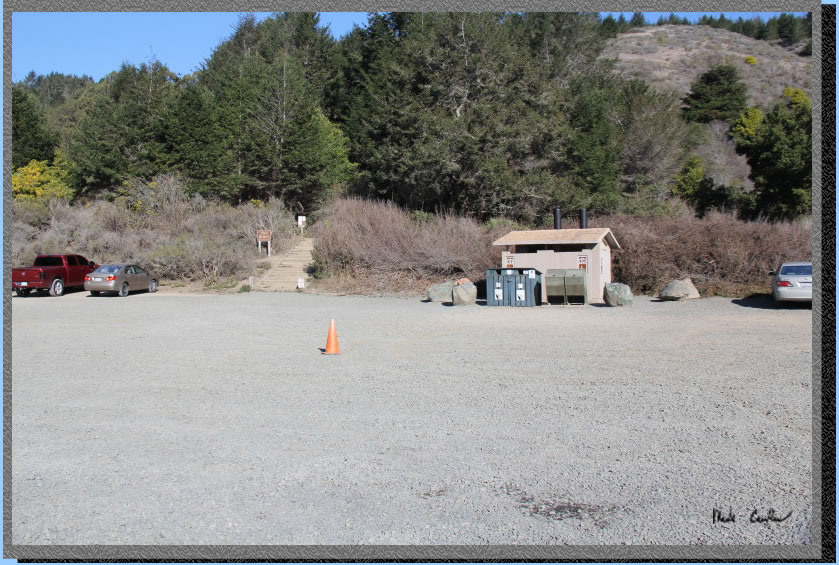 After you head up the stairs from the parking lot, you take an immediate left. The trail travels through some Eucalyptus trees that provide some nice cover. The trail is level to slightly uphill. The first junction you will encounter is for the Palomarin Beach Trail. The sign says the trail is 0.6 miles to the beach. It seems like it would be closer than that, never tried this trail though. You will continue straight on the Coast Trail.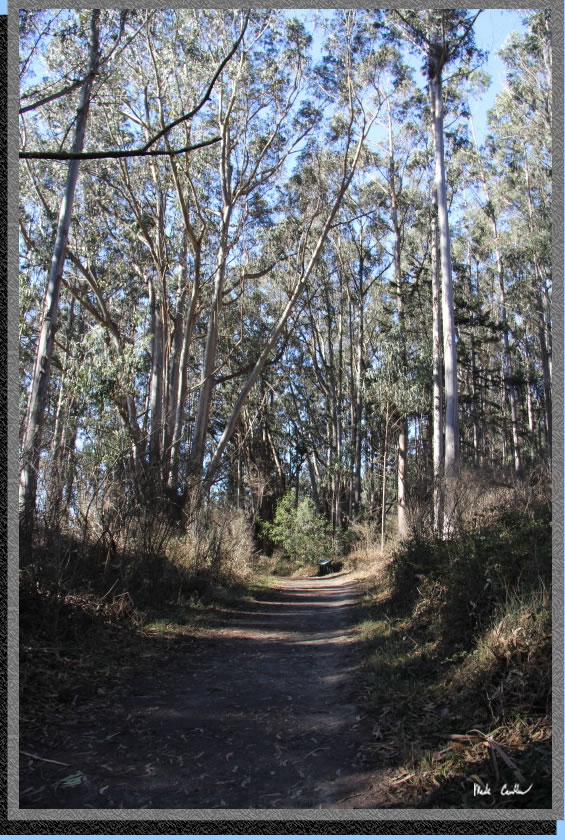 Eventually the trail opens up and the reason it is called the Coast Trail becomes clear. Here is a shot looking north.

Here you are looking west at the Farallon Islands.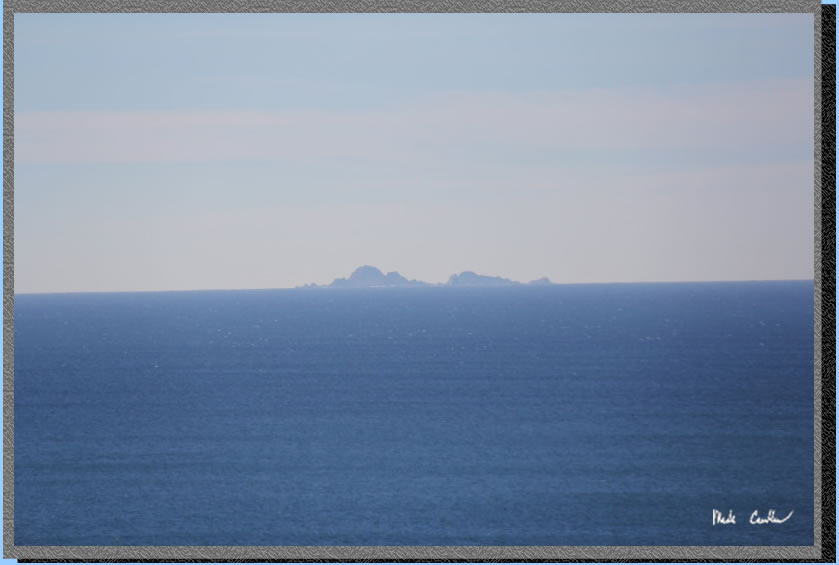 And here you are looking south. All three shots were from this first open section of trail. I had to stop and watch the waves crash a while, it was a truly gorgeous day to be out here.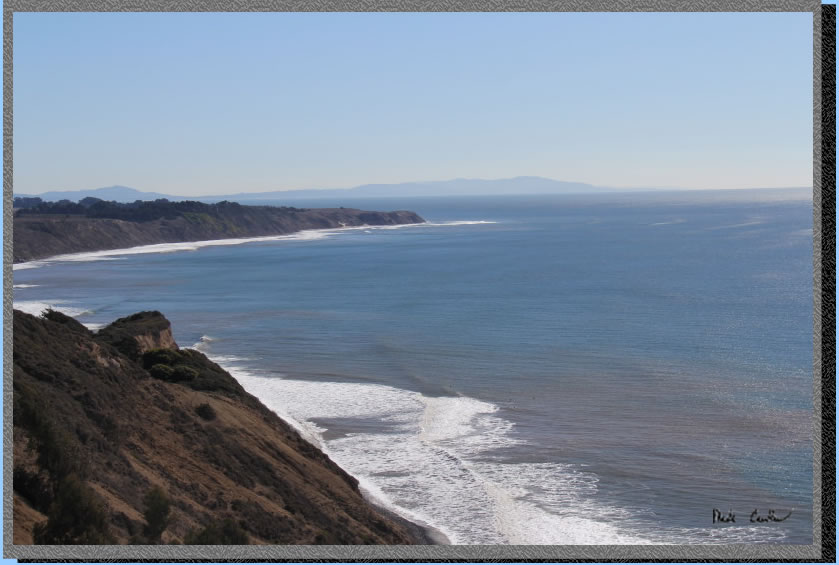 The trail continues to wind its way north along the coastline. There are some bridges along the way to get you over the creeks that run through the canyons. There are also some sections of trail that will take you in and then back out of some canyons (not all of this trail has coast views).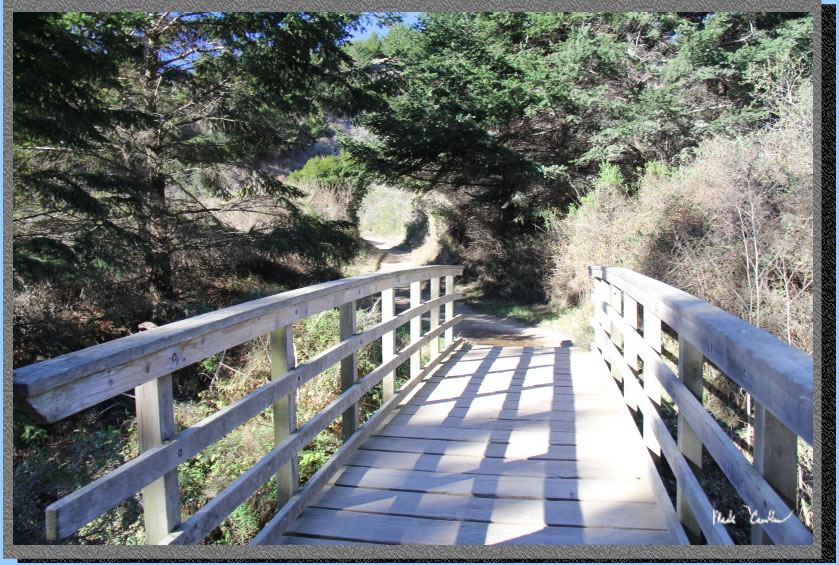 The trail eventually turns inland and uphill. Most of the trail has some cover, this next section has some shade as you enter a canyon as well. Here is a shot showing this section of trail.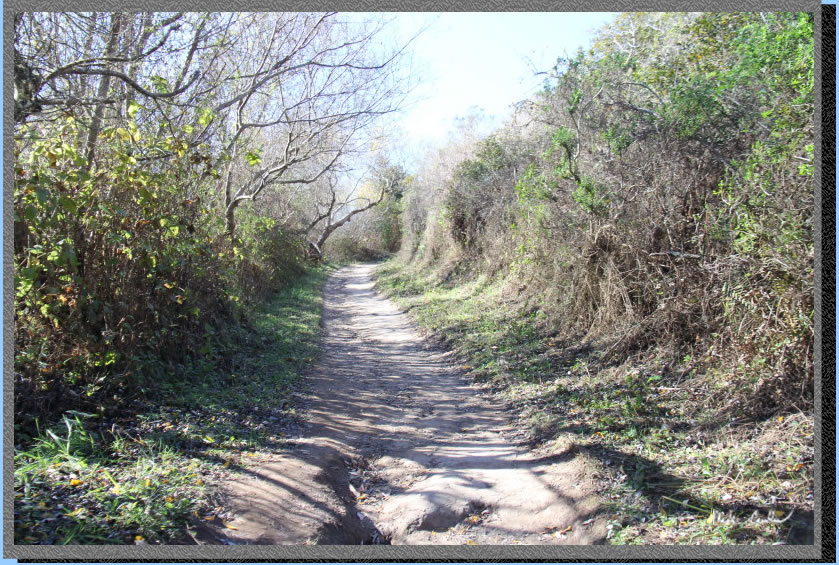 Here is your next junction. You will stay left at this junction to stay on the Coast Trail, to the right is Lake Ranch Trail. You can see some of the shade on the trail even in this somewhat open section.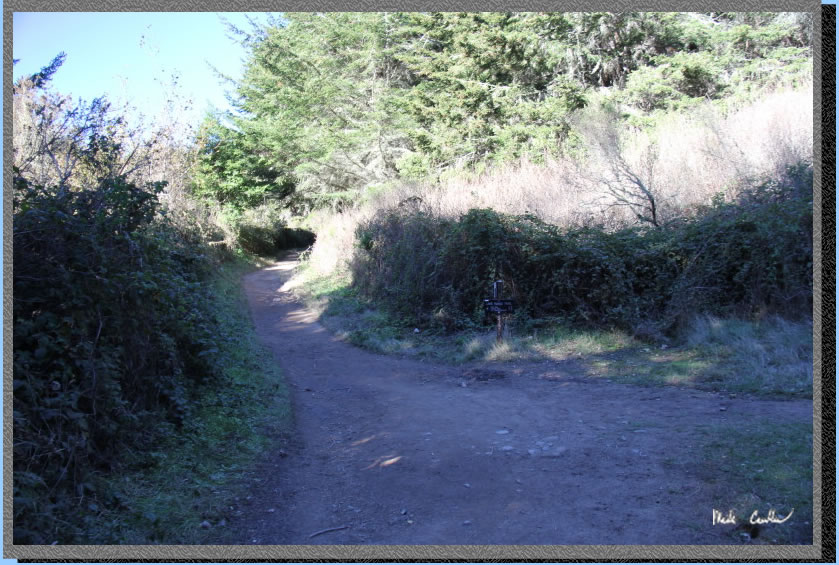 Here is a shot that really shows how much shade there is in spots.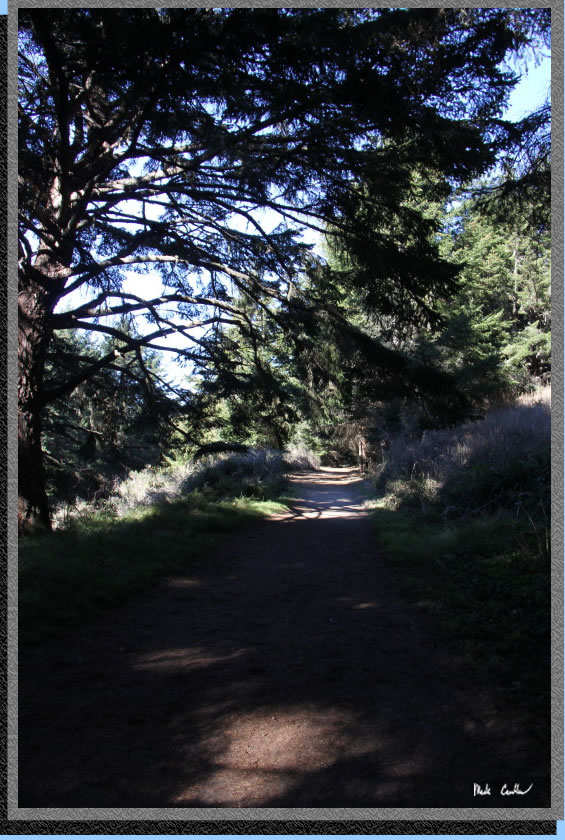 Before you know it you are at Bass Lake (and already hiked 2.8 miles). It looked like this lake was pretty full to me. The trail around Bass Lake is open again (which is good so you can see the lake). There is a use trail to get down to the lake on the north side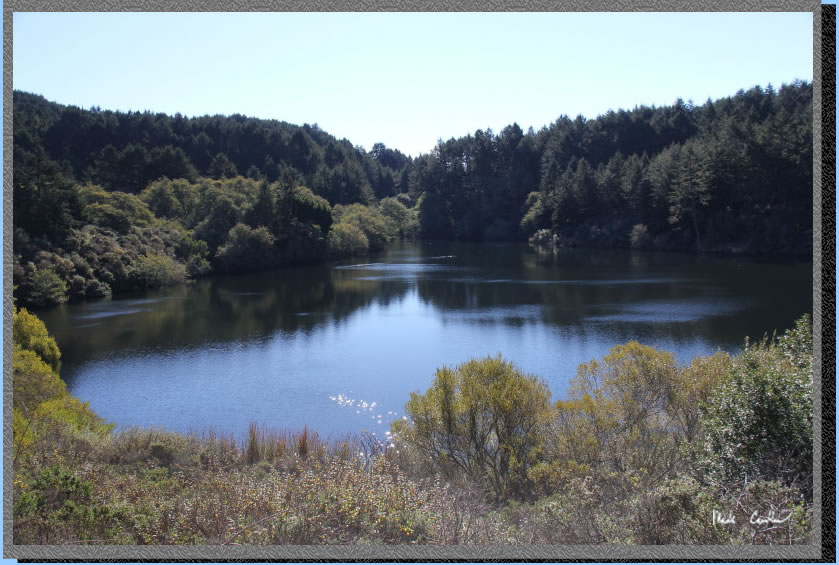 One of the prettier wooded sections. There is actually a scary section you will encounter as well, I didn't take any pictures through that section (not afraid to stop, just too dark)..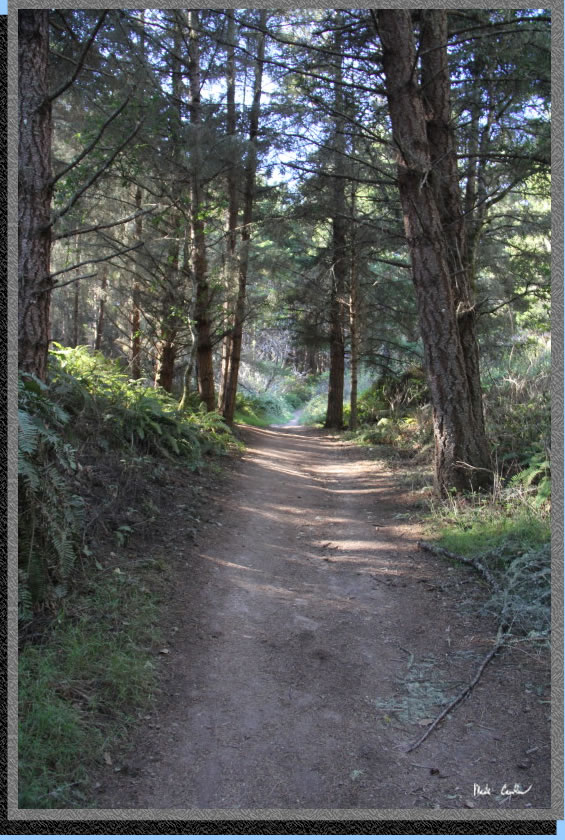 All this shade and fog allows some cool ferns to grow. This is actually a trail to a hitching post for horses. I saw a group of three when I was almost to camp.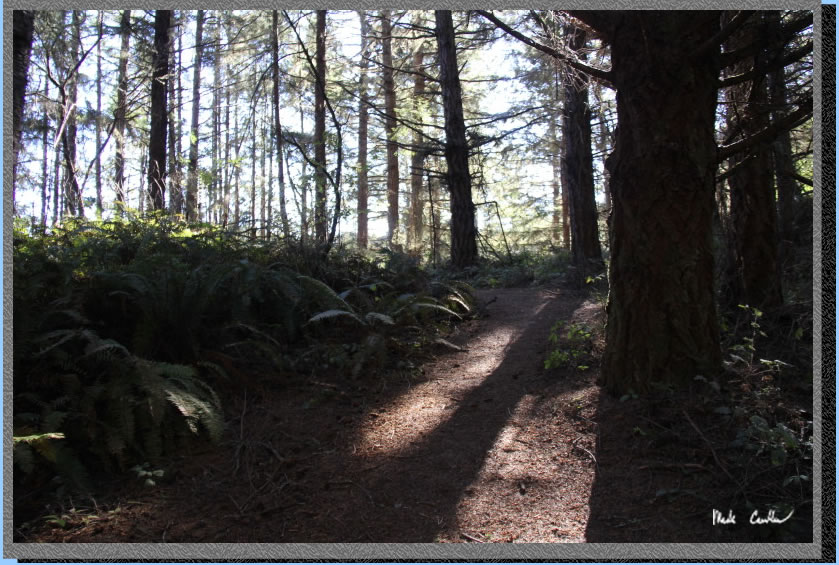 The next lake you see is Pelican Lake. The trail stay above the lake, which allows you a nice view of the lake and the ocean beyond.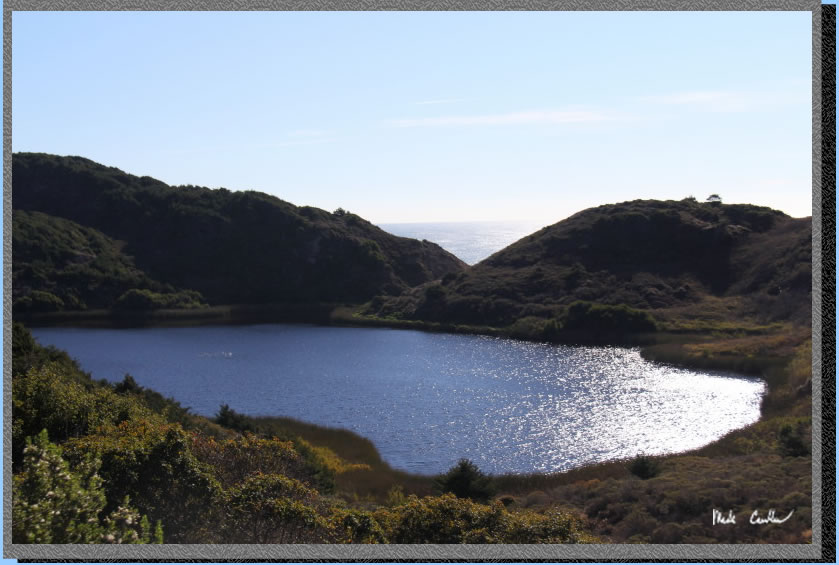 The trail continues to be covered and slightly downhill. You are close again the coast and the trail is nice an open again past Pelican Lake. You have some good views to the north.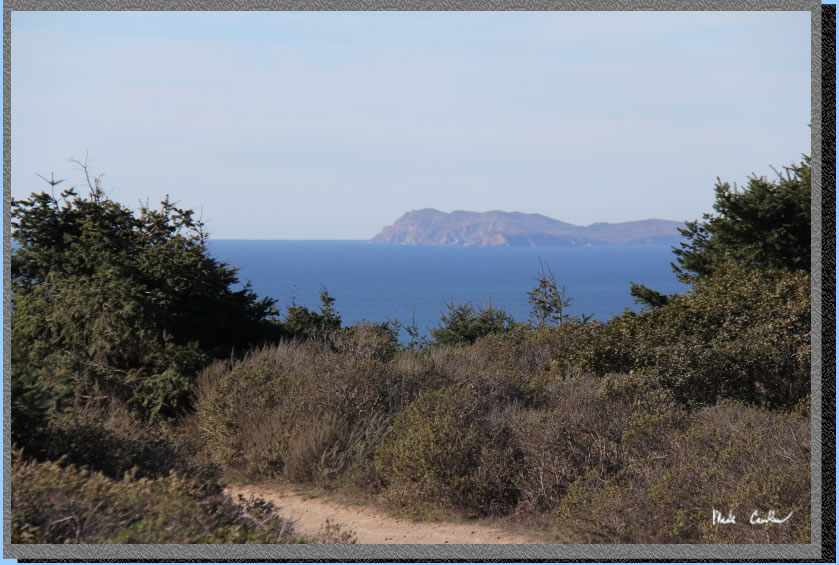 The next junction you come to is for the use trail to Alamere Falls. There are signs stating this is an unmaintained trail that has dangerous conditions. I have not taken this trail, but I saw people from the beach side that appeared to have used this trail. I will say that the section you have to climb down/up on the beach side is on steep eroding cliff faces. It looked easy to slip, not a technical climb. Some hikers opted to not hike down to the base, instead enjoy the view from the top of the falls. See image of the trail junction below. It did not look like a good option with a pack as the first section of trail is overgrown and the steep section looked hard without a pack. I continued straight on the Coast Trail as I planned to day hike back to falls along beach after setting up camp.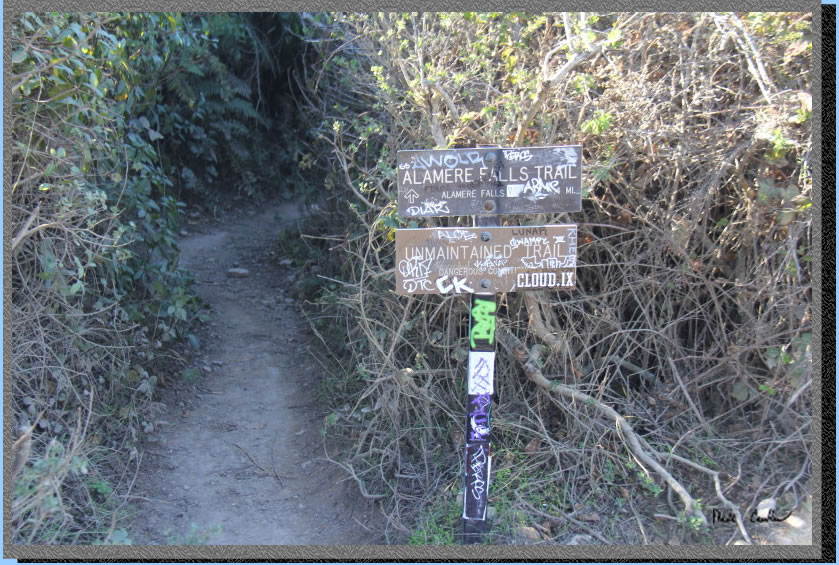 There is a good bathroom break spot ahead in a gravel open area with some evergreen trees (this trail doesn't have a lot of good spots should you have to go). After crossing a bridge over a creek you will come to a decision point. You are almost to camp now and can either continue on the Coast Trail, or take a left onto the Ocean Loop Trail. Both options are going to get you back to the Coast trail and to camp. I went in on the Coast Trail and back on the Ocean Loop Trail. I liked the Ocean Loop Trail better as you had more ocean views. Both had about the same amount of ups/downs. Here is an image of the junction. I continued right/uphill on the Coast Trail.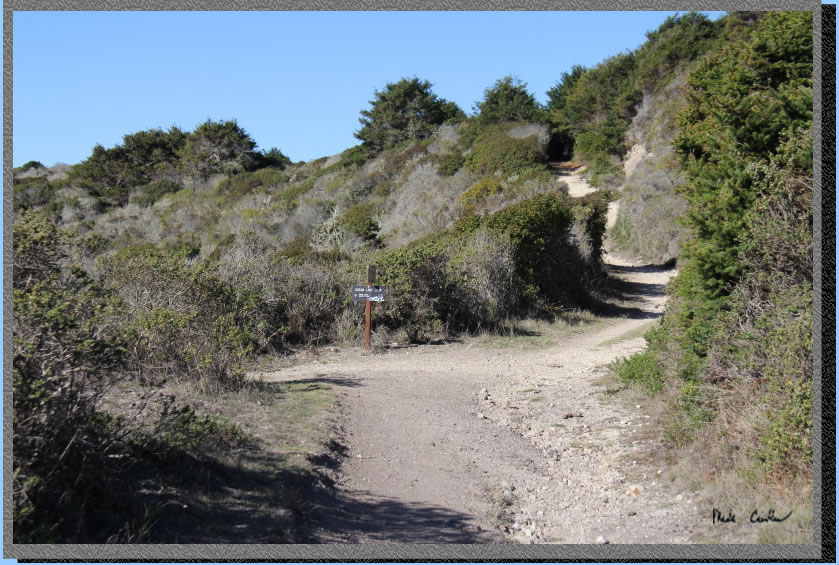 I continued uphill on a narrow single track, eventually cresting the hill. The trail is wider again and downhill to the junction of the Old Out Trail. The trees and shadows seemed to make a wave shape, or maybe I was thinking about waves too much. The next section of the Coast Trail has some evidence it was once paved (maybe this was a road at one point?).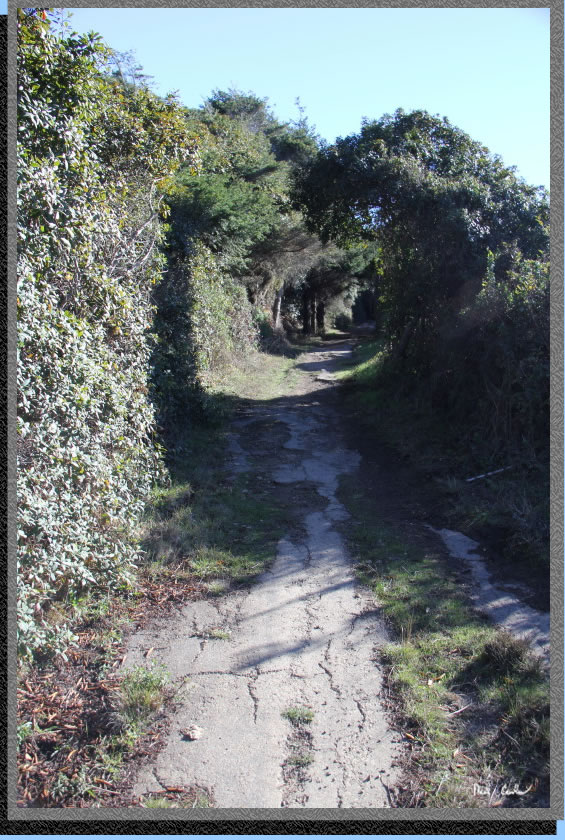 You will be at Wildcat Lake next with the junction to the Ocean Lake Loop on the left just past the lake. Continue on the Coast trail now the last tenths of mile to Wildcat Camp. Here is shot looking down on Wildcat Camp from the trail above. There are 2 nice pit toilets (yes, there are nice pit toilets), trash/recycle cans and potable water. The beach is just down the trail.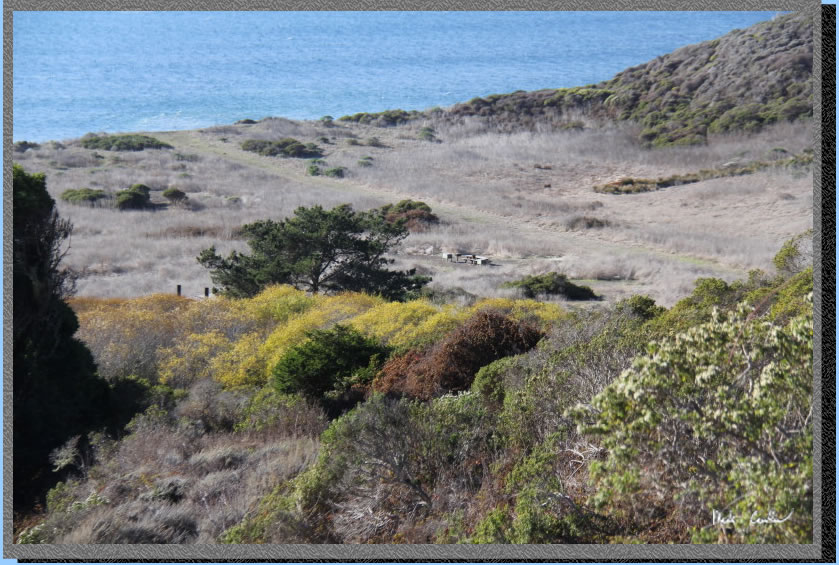 I setup camp at site #2AB. This is a larger group site and is the closest to the bathrooms. It would not be my first choice of sites but it is large and you can still hear the ocean. My Scout UL 2 is setup in the distance with one food locker and BBQ in the foreground. There is another, newer, bear type locker to the left of the tables (not pictured). I quickly setup camp so I could use the available light to get to Alamere Falls during low tide.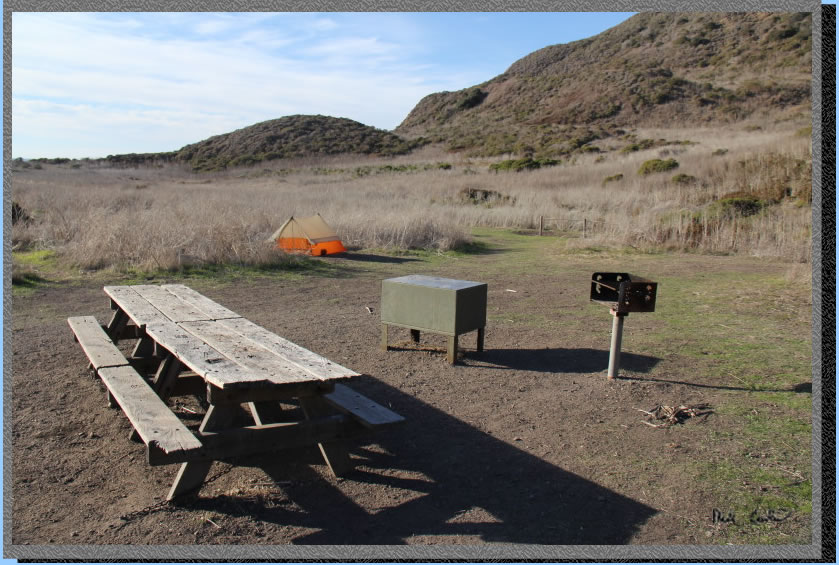 The trail to the beach is short, but dumps you off alongside the creek outlet, which is basically a big pond (see image below). I went around the north side of the pond on the rocks to get out to the beach.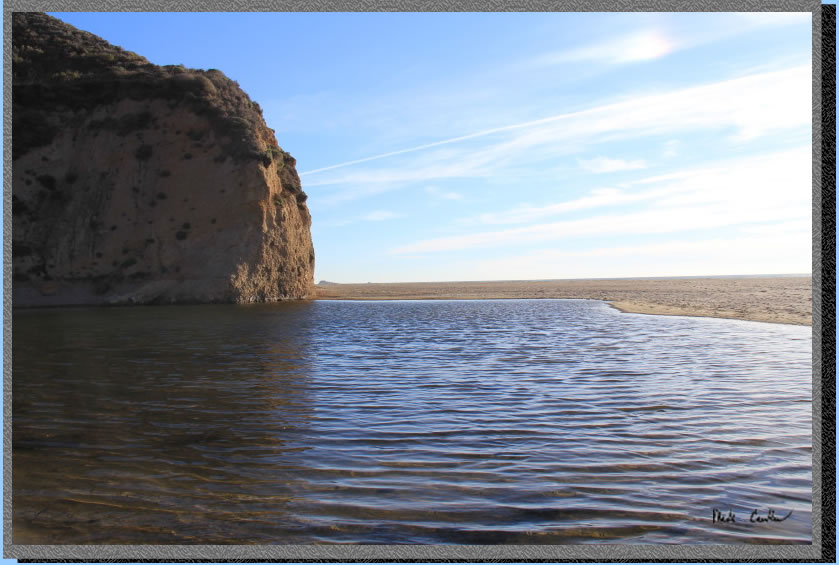 There were not many people at the beach. I think I saw 4 other groups while I was out there, the birds were much more plentiful than people today (and that is OK). You continue south on the beach for about a mile to Alamere Falls. High tide was at 12:30 pm today with low tide at 6 pm. Since I was hiking at about 3 pm I was safe from getting trapped on my way back, since the tide was going out. You can see evidence of how high the tide was previously with the wet sand. There were sections that showed the previous high tide was right up to the cliff face.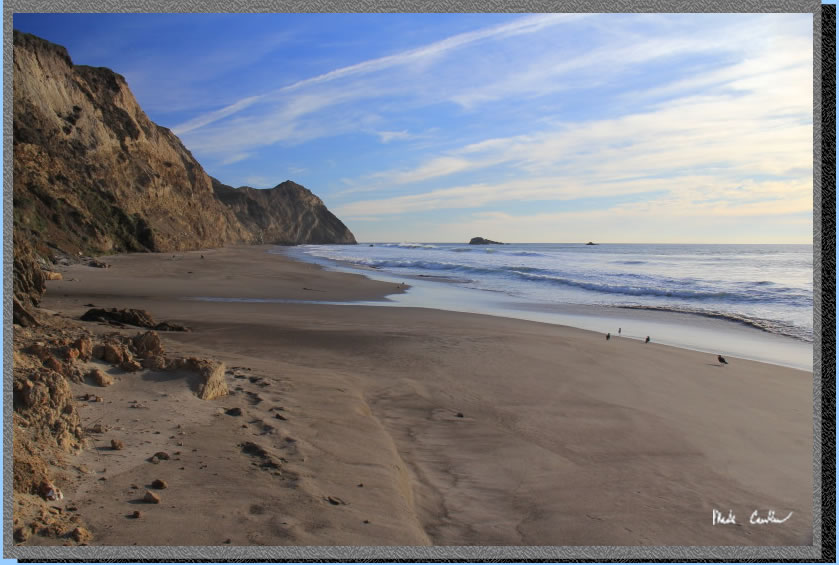 There were some decent sized waves, which is always exciting. I kept closer to the cliffs, but still kept an eye on the waves as I hiked along. I took many pictures while at the beach, maybe too many, as it was really hard to whittle the number down to post here.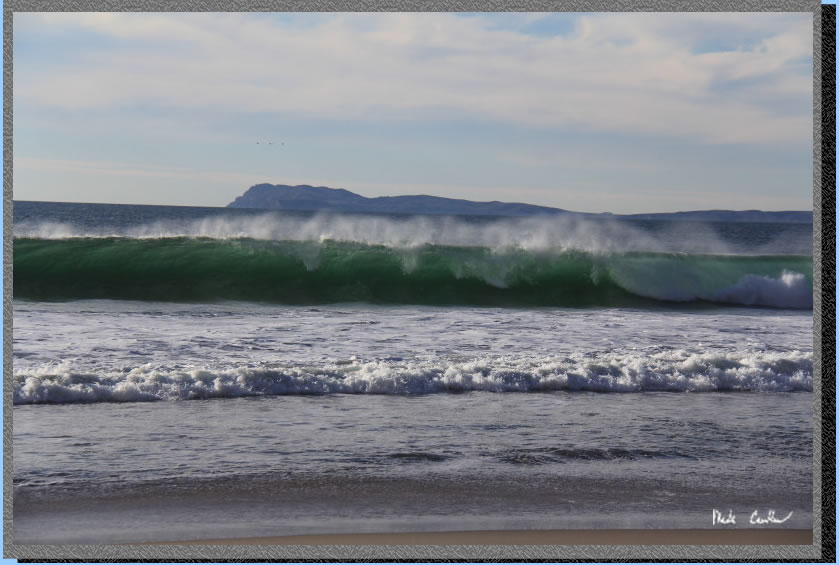 I continued south with Alamere Falls starting to be seen (way in the distance still).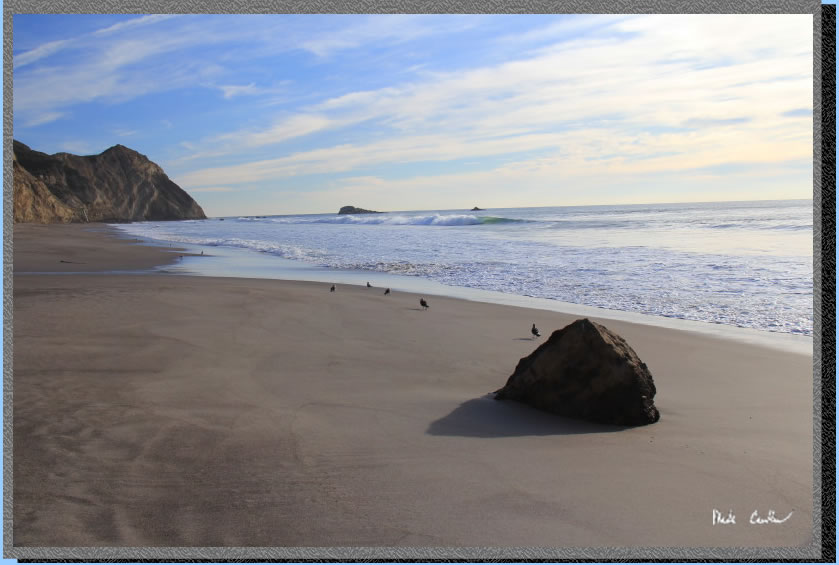 I finally made it to the falls. While not as impressive as I have heard they can be, there was still a decent flow that was headed down the cliff into the ocean. There is something about a waterfall right at the beach that has a magical feeling to it. I decided to stop here for a snack, and some serious picture taking.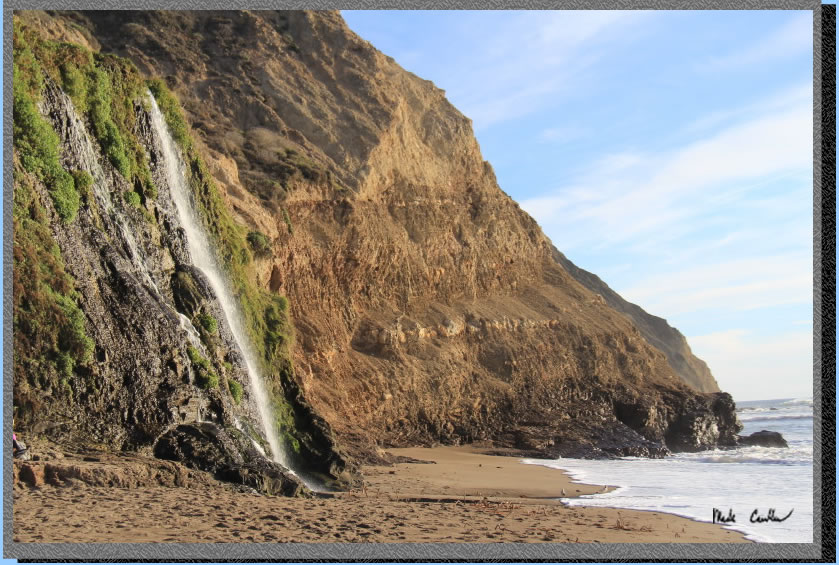 It is a little hard to give you a good perspective of the falls, but they are probably 40 feet high. Most of the flow was on the right side of the image below, but there was some flow off the left side as well. There were some birds hanging out in the falls clinging to the cliff face. I am not sure what they were after, or if they were just having fun.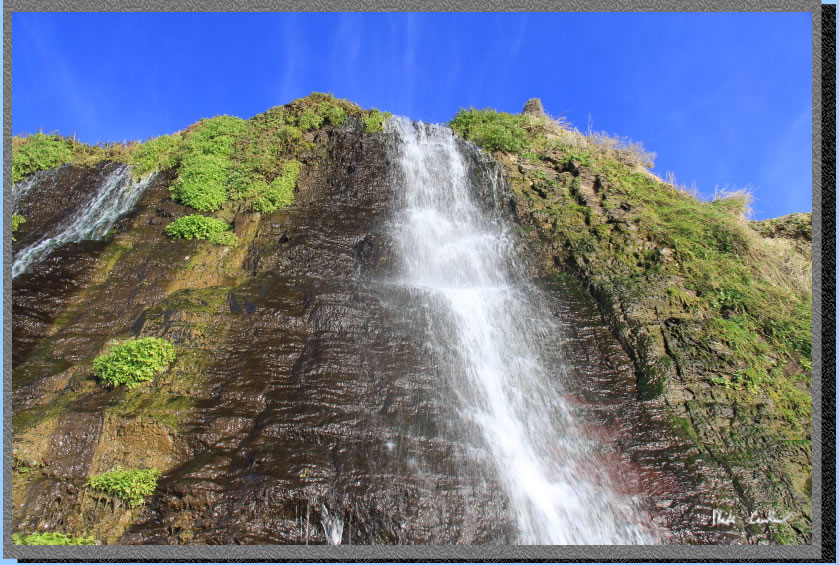 I will leave you with some of the shots I took on the slow hike back to camp. With no threat of weather/tide "getting me", I took my time enjoying the late day light. Cliff face showcasing the crisp blue sky.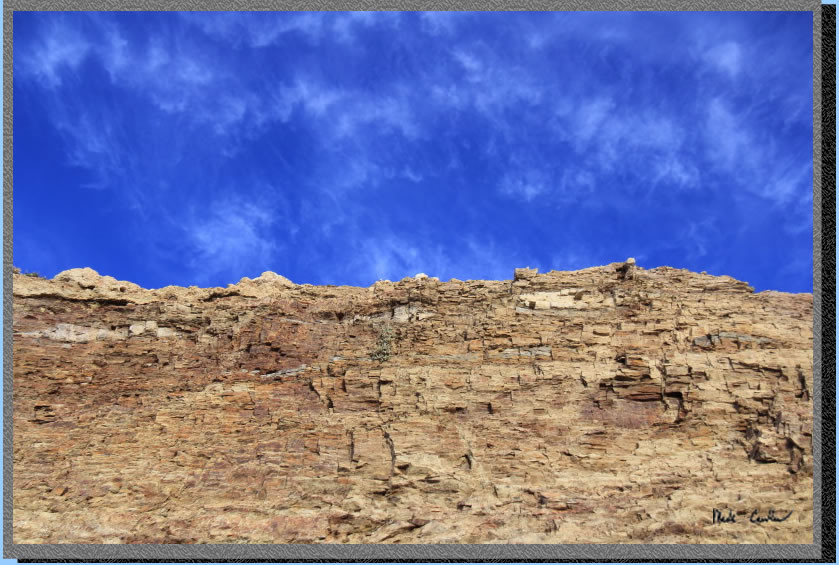 Another creek that trickles through to the beach between Alamere Falls and Wildcat Camp..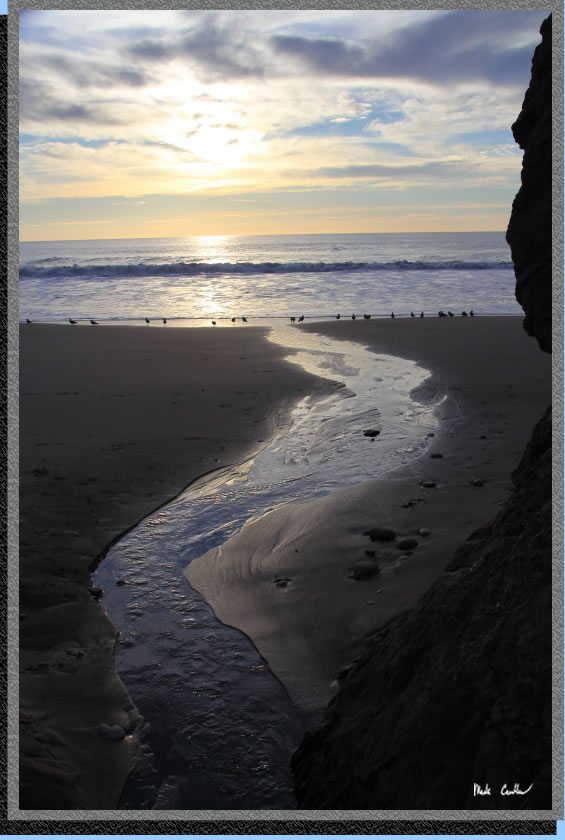 Almost back to camp now, with enough light to get some warmer layers on and gear out for dinner. Great stargazing out here with the clear weather. Only was in the 40's as well, warmer than back home.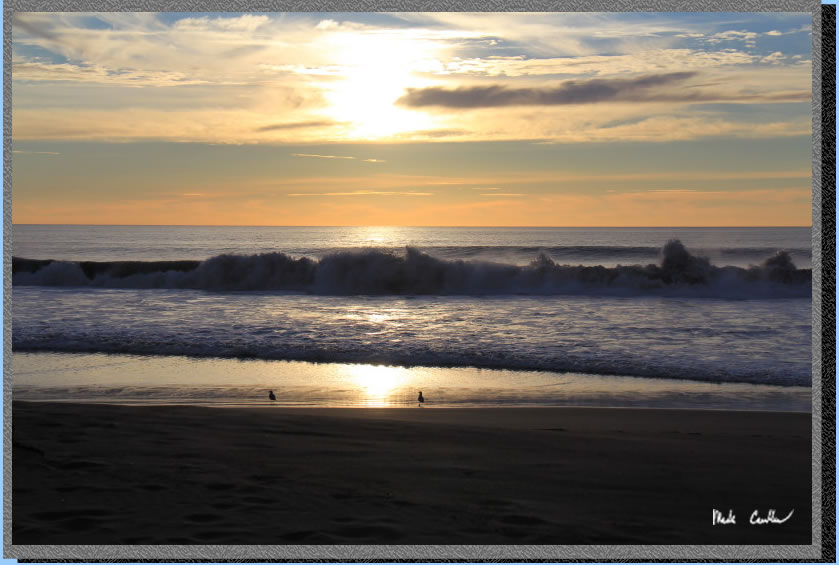 Red line shows the path I hiked from parked car at Palomarin Trailhead to Wildcat Camp #2AB (trailhead is blue square with red dot). Elevation profile below map. Click either for a larger version.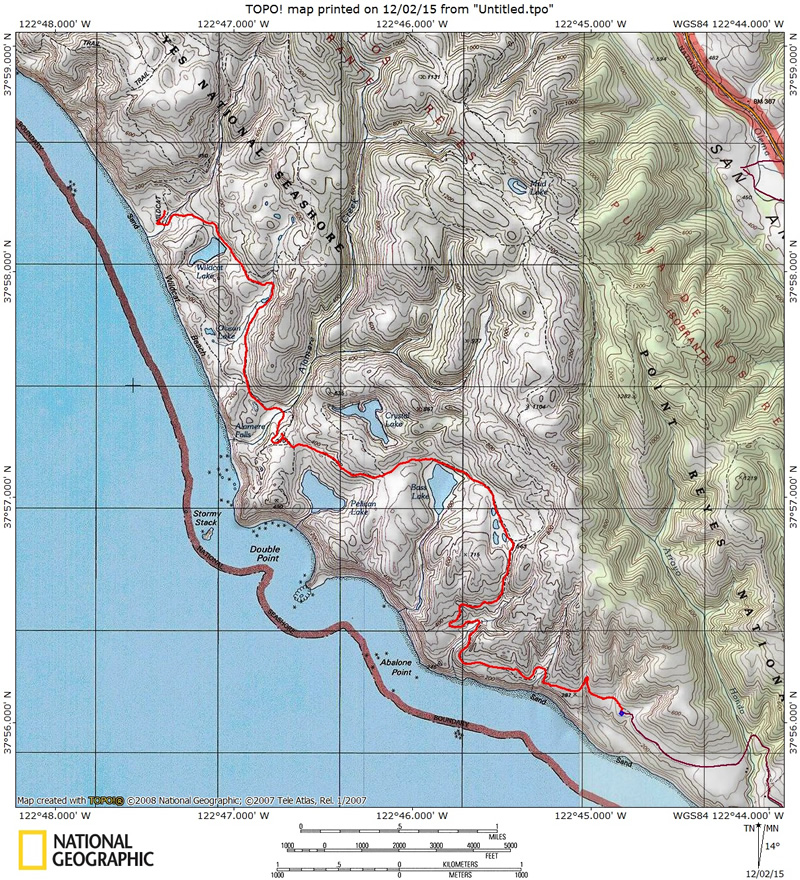 (back to top)